Take a look back at the 2018 edition of The Pioneer to see what might be in store for 2019!
Words: Mike Blewitt                                               Photos: Tim Bardsley-Smith and Jemma Wells
"No one rides cross-country in Queenstown."
The backpacker working in the bike shop was pretty firm in his response. I was hunting out a 70mm stem in something with a 10 degree angle or less, to help get the bars a little lower on a bike after putting a Fox 34 SC 120mm fork onto my XC bike for the 2018 edition of The Pioneer.
I'd checked three shops already, and I can see where this shop assistant was coming from. Queenstown Bike Park and the Skyline Gondola tower above the picturesque town in the Southern Lakes region of New Zealand's South Island – most bikes are gravity sleds and most helmets are full face. But I was in Queenstown for The Pioneer, a 6-day mountain bike stage race that would tackle the intermediate trails, backcountry ways and high farm tracks around Queenstown and Central Otago. I wasn't alone either – accompanied by my wife as my team mate for the pairs event, with about 600 other mountain bikers here for the same experience.
It turns out quite a few people would be riding cross-country in Queenstown.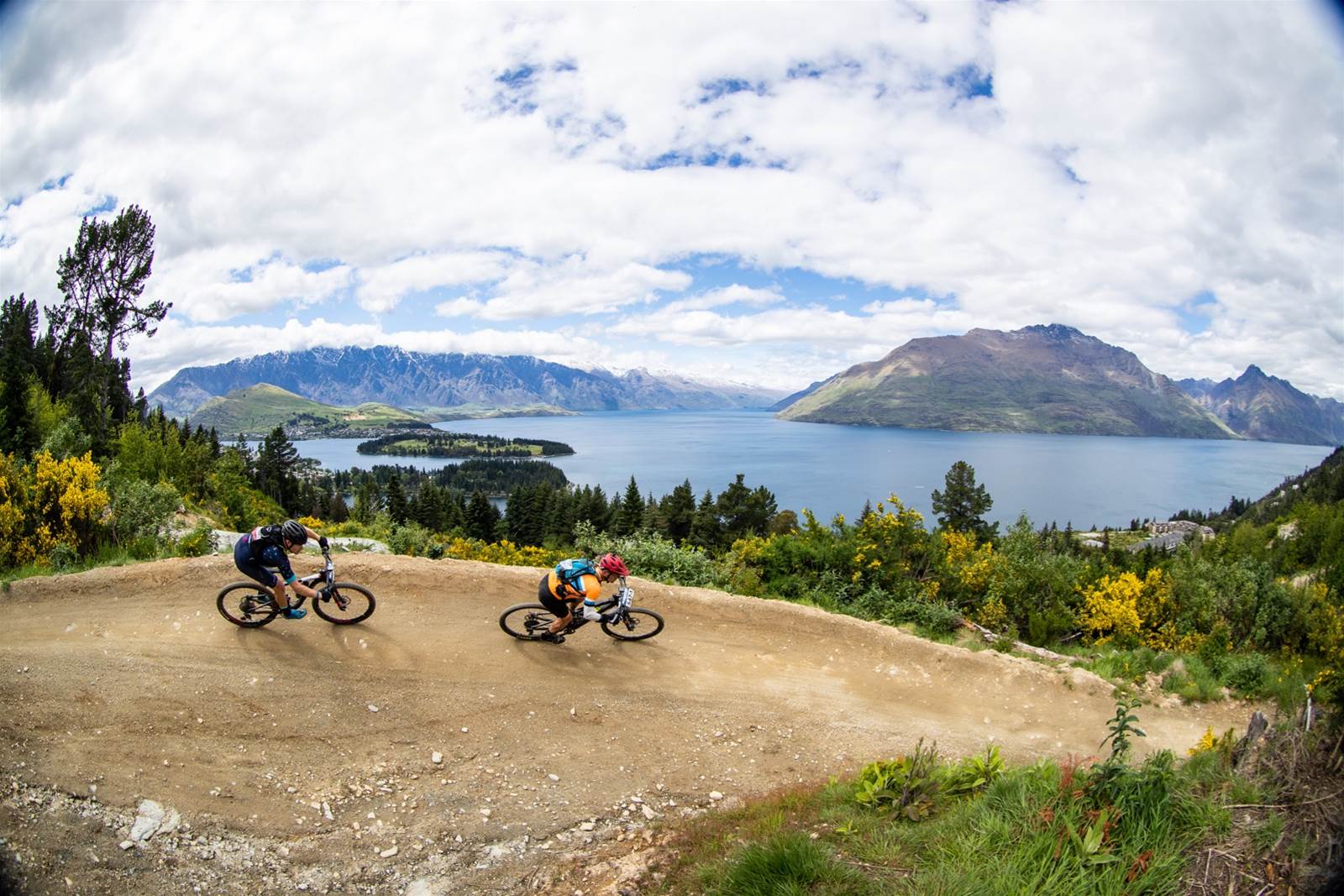 A new face for 2018
 
After editions in 2016 and 2017, the event team behind The Pioneer went back to the drawing board for 2018. The point to point route from Christchurch to Queenstown was long and difficult for riders and crew alike. The experience was exceptional, but the riding needed a little more variety.
With a date shift from late summer to the start of summer, The Pioneer crew had time to get creative. Their course teams consulted and worked with local riders and a course was revealed that was a little shorter than before, more compact, but certainly no easier. Trail names like Rude Rock, Skippers Canyon, The Moonlight Track, Seven Mile, Flat Top Hill, Sphinx Trail and more popped up into the route – these trails would be on any trail riders tick list for a visit to Queenstown and Central Otago. The Pioneer was going to get pretty hectic!
Australian Mountain Bike