Testing the Specialized Turbo Levo Comp e-MTB
On The Trail
With the increase in travel to 150mm the new Levo becomes a much more capable bike, and this is one of the first things I noticed. The RockShox Lyric fork up front gives you a tonne of confidence and the support you need that an eMTB demands. The Sram 11-speed GX drivetrain is more than enough, and works as you would expect. The shifter is indexed to give you one shift per click, which is great at putting less wear and tear on the much more heavily loaded drive train that eMTBs are inherently under.
The most remarkable thing is how quiet the motor is, and how much the new Turbo Levo just feels like a normal bike. Most other eMTBs can have you feeling a little guilty as you whir or whine past riders on a long fire road climb, but with the Levo's  quietness, regular 29" tyres and lack of a large display screen, you get in the zone and forget about why you're so fast. You're just left with oddly surprised looks of the other riders that weren't able to work out why you were so strong (looking).
The geometry, wheel size and tyre choice are the main contributing factors with how the Levo rides. Jumping, manualling and cornering which all contribute to a bikes' ever important and much talked about playfulness are things that take time when a rider is new to 29ers, but I felt at home on the Levo straight away. The short rear end makes manualling a heavy eMTB much more achievable. Having ridden a lot of eMTBs with plus size tyres it was a pleasant surprise to get back on regular rubber and the security the smaller width provides. You lose out a little bit with traction on loose techy climbs, but this is all made up by the fast rolling and "normal" bike feel they provide.
I'm a massive fan of 29" wheels and once you're completely used to them they are seriously difficult to fault. Some eMTB manufacturers have gone to 27.5" rear and a 29" front, which is hard to work out if it's because they couldn't make a short enough rear end to fit a 29" rear or if designs were just already set before the 29er popularity grew so much more. Or with the current trend for mullet bikes, do they actually think it's the best of both worlds? Whatever your personal thoughts the industry is clearly taking 29er trail bikes more seriously and the eMTB segment is also taking that on board, albeit a little bit slower. If you really want to you could easily put a 27.5" wheel in the back of the Levo, switch the flip chip to it's high mode and away you go.
The capabilities of a well-designed 150mm travel 29er are outstanding. Rough downhill sections are no longer as intimidating. The mid-stroke of the travel has also been given much more support via new kinematics doing away with the wallowing lounge chair feel some eMTBs are known for. The longer front end yet shorter stem setup requires a more over the front riding style that combined with a steeper seat tube helps in a much better climbing position. This is arguably a much more important factor to consider for some people buying a new eMTB.
Our Take
 
The ride is the most normal feeling of any eMTB I have thrown a leg over, with the quietness of the system you'll quickly forget why you're grinning ear to ear. The build kit is perfect and leaves not a lot of wanting for unnecessary upgrades. If you can bare the insults from the carbon snobs, it's the Levo for you.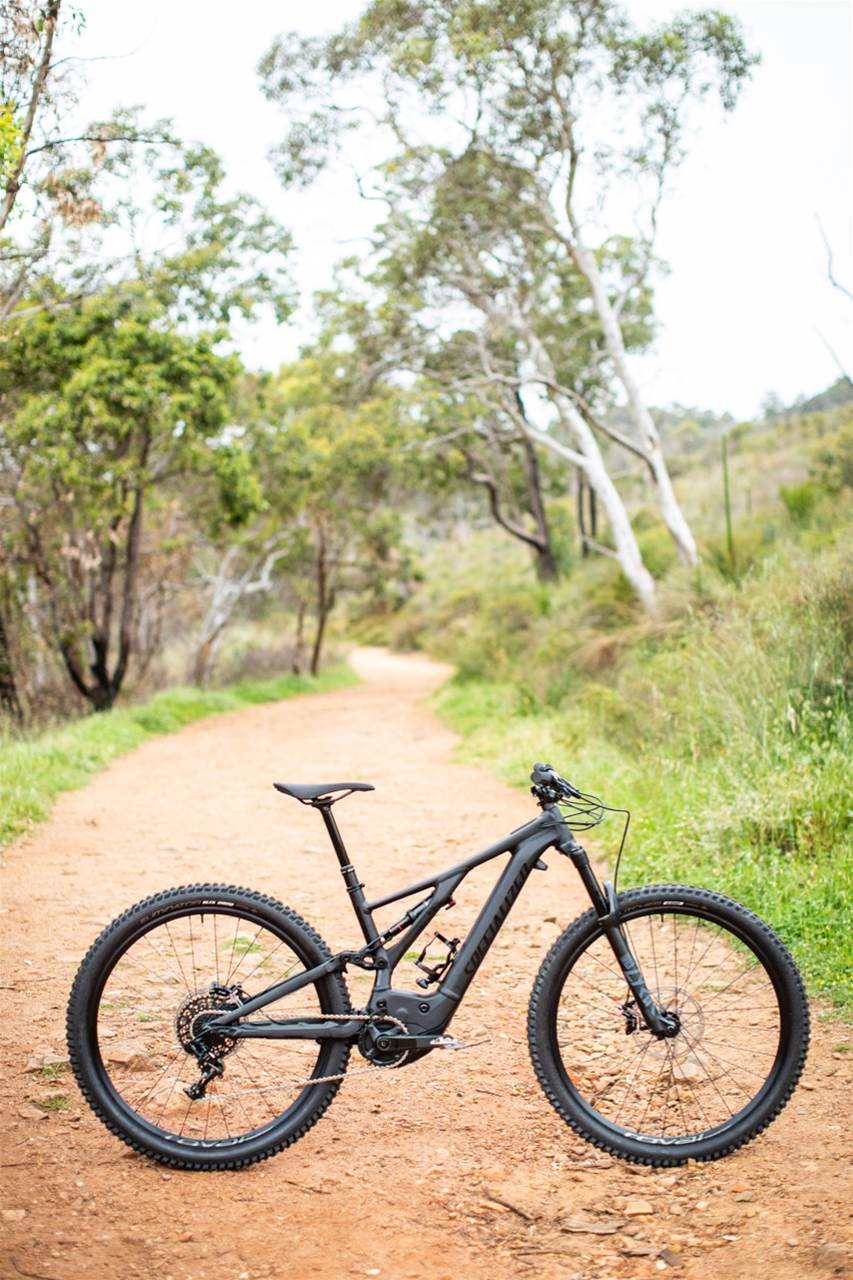 At a retail price of $9,000 the new Turbo Levo Comp is by no means a cheap eMTB and so it seems strange that think it is the best value of the Turbo Levo range. The massive 700Wh battery is easily the standout feature for me. Riding longer and faster is the reason why I would look to purchase an eMTB. The new motor is a sensational bit of gear that is leaps above anything I have ridden to date. The 90Nm of torque is not the largest torque figure to be thrown around but it is a significant increase and higher than most. This combined with unprecedented integration makes it in my opinion the best eMTB on the market today. When you take this all into consideration there is a reason the price tag is so high. Good things cost more to design, build and buy.

Brand: Specialized
Model: Turbo Levo Comp
RRP:  $9000.00
Weight: XX.XXkg
From:  Specialized Australia
 
Available Sizes:        S, M, L, XL
Frame Material:        Aluminium
Fork: RockShox Lyric RC 29" 150mm boost
Shock: RockShox Deluxe Select+
 
Shifter: SRAM GX 11sp.
Derailleur: SRAM GX 11sp
Crank: Praxis eCrank
Chain: KMC X11ET, 11sp
Cassette: SRAM PG-1130 11sp,11-42t
Wheel Set: Roval Traverse 29"
Tyres: Specialized Butcher 2.6" (F), Specialized Eliminator 2.3" (R)
Brakes: SRAM Guide RE 200mm F&R
Stem: Specialized Trail
Handlebars: Specialized Trail
Seatpost: X-Fusion Manic
Saddle: Specialized Bridge
Australian Mountain Bike