We test the trail focused Felt Decree 1!
On The Trail
Overall the handling felt pretty responsive. The set up on the bike felt comfortable and in control pretty much on most things except the quite steep climbs, when the front end got a little light, and the steep downs when that slightly shorter wheel base didn't quite have the same stability. The suspension platform was impressive. It had plenty of pop when you wanted to pick it up and was supple off the sag point, moving easily due to the lower pressures and damping tune, but ramping nicely deeper into the travel without feeling harsh and giving me plenty of grip through the turns. That nice wide tubing of the frame certainly felt like they were keeping things stiff and tracking online.

Most bikes in this market segment won't feel like a magic carpet ride over all bumps you'll encounter, they just don't have enough travel to do that, so they do give a little more feedback, but this is something I rather like about trail bikes. = They need to keep things comfortable and in control over that small to medium shudder bumps but will still let you know when you are pushing hard as things get a little rowdier, daring you to push a little harder if you are up to it. 
The Race Face Aeffect R wheels paired with the Maxxis Minions DHF front and rear definitely helped on the handling front, giving you oodles of predictable grip. The Aeffect R (R is for Rally) have a 30mm internal width, which matches very well with the 2.5" WT Minions. I did feel that the hubs on this bike could have done with a bit quicker engagement on the trail. The Race Face Turbine wheel set still have an alloy rim not carbon, but have a higher engagement better quality rear hub, and would have been a nice spec on the Decree 1.

With the short chain stays, slightly shorter wheelbase and the 27.5" wheels this bike loves the tight stuff.  It pedals very well thanks to the rocker link 4 bar style design but with Felt's FAST setup in the stays. It encourages you to play and hop around to get the most speed from the trail. But when the descents get quite steep, the Felt Decree just isn't quite as stable and the steep ups require a little more input from the rider to keep the front wheel down and steering the bike where you want it to go. I think having 180mm rotors front and rear would help on the longer downhills to manage the heat and help with a bit more power, with the Guides performing well, but not really having massive stopping bight compared to other brakes in this style. The smaller wheels do need more rider input to keep the Felt Decree rolling fast over mellower terrain, and this suits riders who like to throw their bike around. But those wanting to steamroll things, maybe bigger hoops might be on the agenda for the next frame update.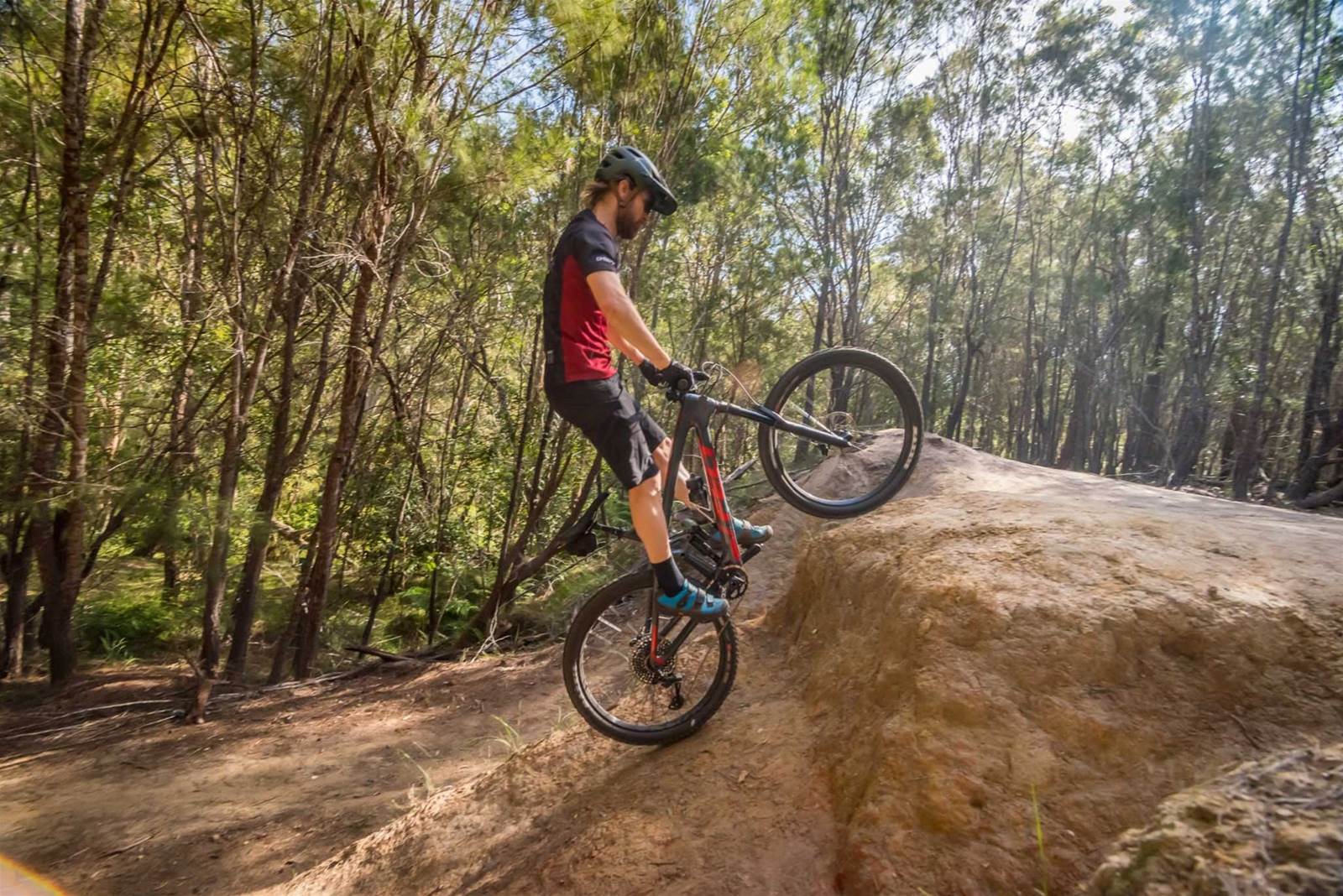 Felt promise a "berm crushing, root jumping good time" and I think they deliver on that with a playful fun platform, and a stiff and responsive frame. They also state its race ready to get you on the podium at your next Enduro, and next to more modern Enduro sleds it just doesn't carry the speed or have quite the same rock garden crushing ability as some these days.
Next to a lot of the competition that are going to bigger wheels and some having some pretty stretched numbers in regards to geometry, the Felt Decree 1 is sticking to a fun and nimble platform, and while that may require more input from the rider to go fast, it will reward the rider with an agile and playful ride that won't resist laying it over into turns, and getting back up to speed quickly right out of them.
With a super solid build on the Felt Decree 1, there were very little concerns about performance and durability on this bike.  I would be interested to see how the Aeffect wheels would go under someone a little heavier and rougher than myself.
Australian Mountain Bike