We test the offerings from DMR including Death Grips, V-Twin pedals and Brendog Vault pedals!
DMR V-Twin Pedals
DMR's V-Twin pedal is something that will likely get over-looked by most of us unless you are looking for the safety of Shimano's reliability and ease of use with a little colour mixed in.
The height of that platform can be fine-tuned by adding or removing thin steel shims (supplied) that sit underneath the two nylon bumpers found on each side of the pedal. Inside each V-Twin is a cartridge bearing and a bushing, which rotate around a 4140 chromoly axle. The V-Twin is available in eight different anodised colours: black, blue, gold, magenta, lemon lime, grey, orange, red.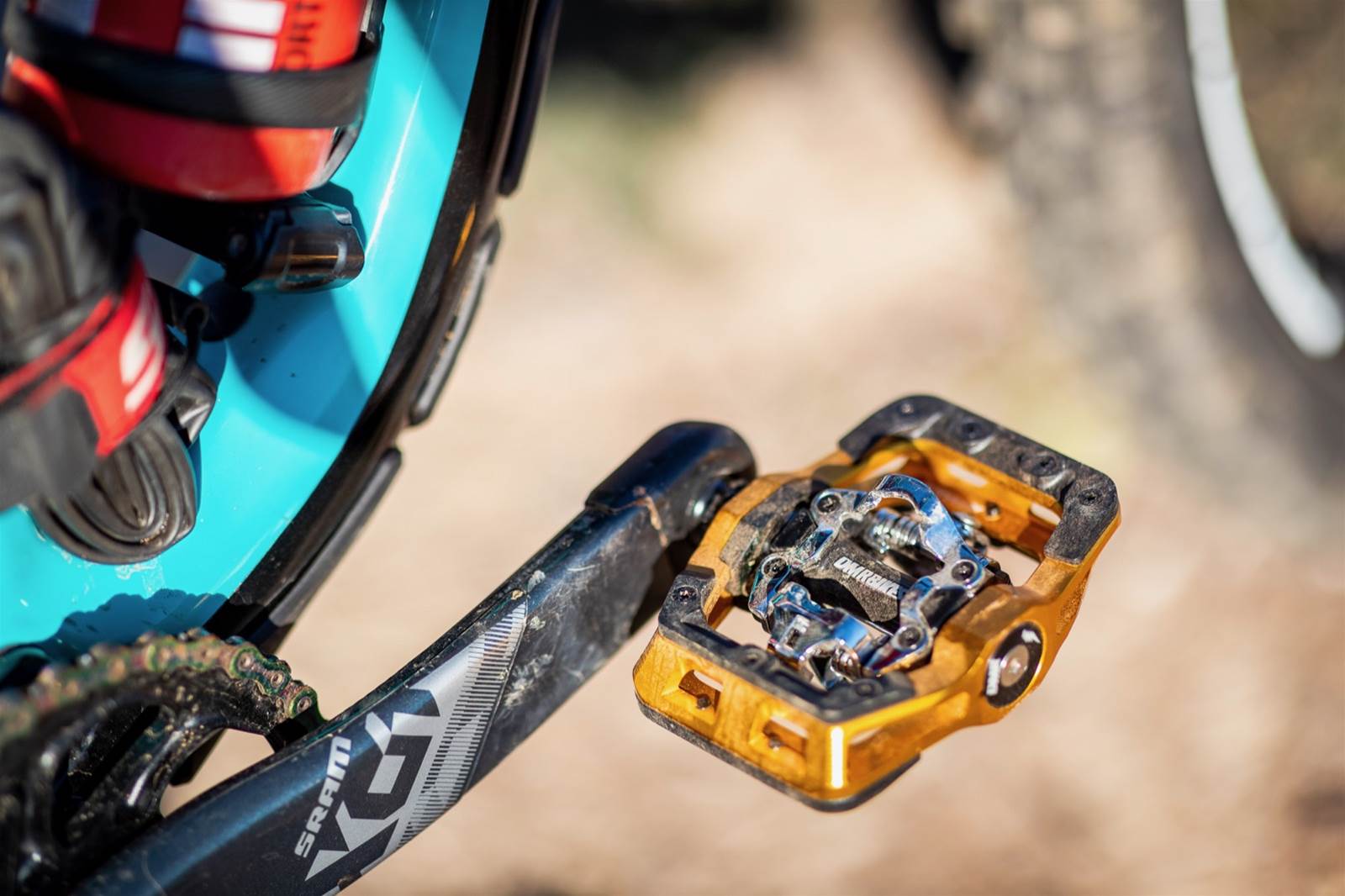 Something that might make the transition a little easier from your trusty old Shimano pedals to your gold big pimping DMR V-Twins is that although they come with their own cleat you can just use your current Shimano cleats (please replace your cleats once a year for safety) with no issues at all.
It's really hard to find anything wrong with the V-Twins, they tick almost every box. Perhaps a little hefty coming in at 560 grams (pair) but really that's about all we could find wrong with them. Right out of the box using a pair of Specialized 2FO shoes with a Shimano cleat everything just worked as it was supposed to. The tension is very easy to adjust and keep track of with little notches to show you where your tension is at.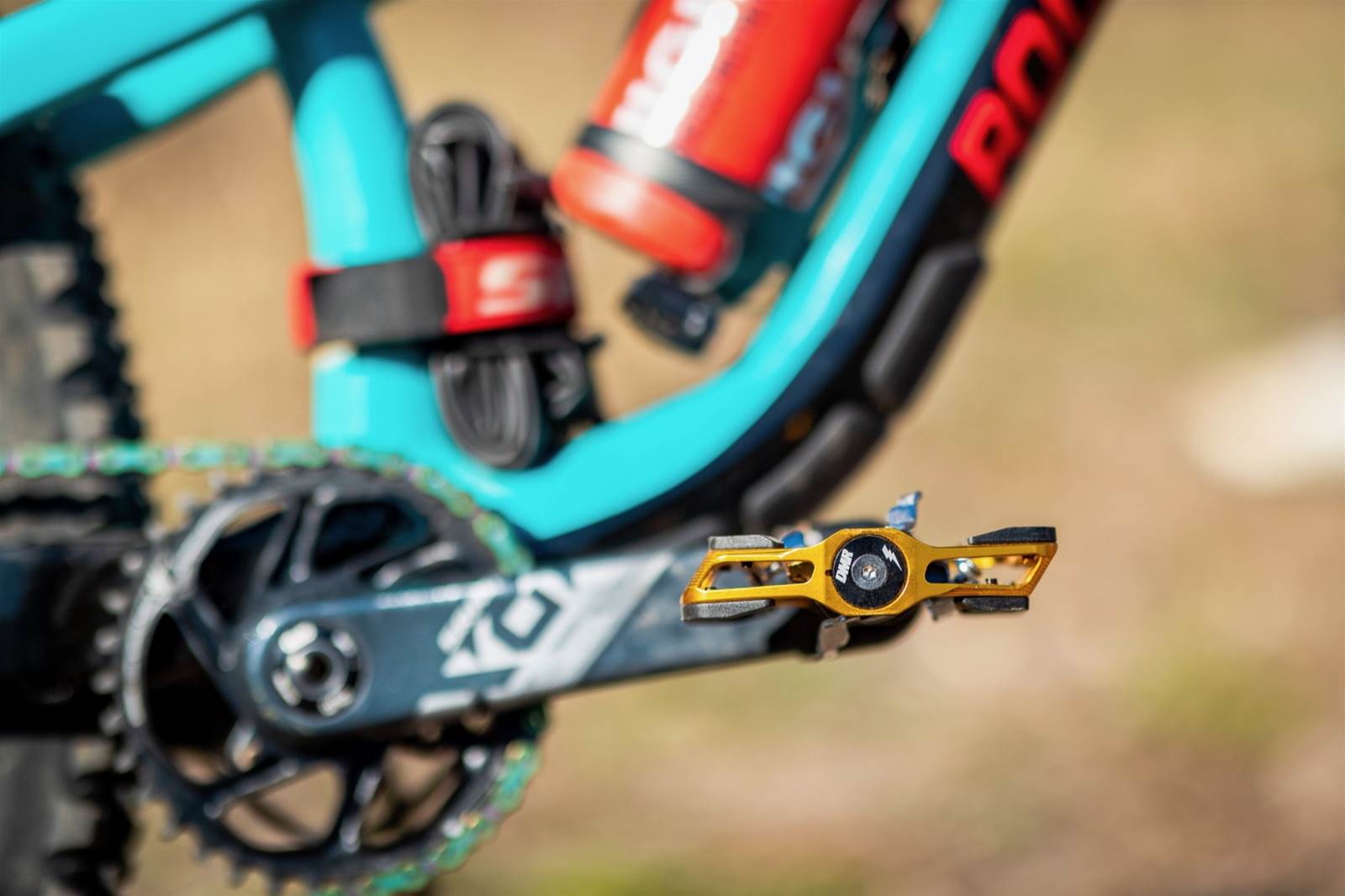 All in all these are a great pedal from the people who are better known for their extremely large range of high end flat pedals. If DMR made V-Twin with a smaller platform to go head to head with Shimano's Trail pedals we could start to see more and more colours popping up on people's bikes.
 
RRP: $179.95
Australian Mountain Bike