If you're fast on two wheels with a motor - chances are you'll be fast on two wheels without.
Words and photos: Colin Levitch
---
When it comes to just about anything with two wheels, it's safe to say Gold Coast local Troy Herfoss knows a thing or two.
A life long motorbike racer, he's earned an Australian Supermoto Championship, an Australian Supersport Championship, multiple AMA Supermoto Championships, two Australian Superbike Championships, and an X-Games Silver medal for good measure, and just inked a 2 year deal to keep his day job with Team Honda Racing.
When it comes to human-powered bikes, this year he found himself at the top of the podium at the Cycling Australia Road Masters National Championships, and he animated the Elite Road Nationals in Ballarat against the likes of Richie Porte, Adam Hansen and eventual winner Alex Edmondson; going off the front early, only to be reeled in about with about 25km to go.
On the mountain bike, he's won his fair share of elite XC races, and even edged out the likes of Dan McConnell for the silver medal at the 2013 Australian Mountain Bike Eliminator champs, only finishing behind Paul Van der Ploeg, who would go on to be crowned World Champion in the same event later that year.
I caught up with Troy when he came back from early season motorbike testing at Phillip Island, and Herfoss is happy to be back on the Gold Coast riding his mountain bike.
"We were testing the electronics on the new (motor)bike, and trying to dial in how much traction control you get at different lean angles," Herfoss said. "I'm not sure if I like it just yet, it's different."
Herfoss has been on bikes, both engine and human-powered, the majority of his life, entering his first dirt bike race at 9-years-old, and following the racing circuit around the country at age 15.
"My dad got me a BMX bike when I was a kid and unhooked the rear brakes so I'd learn how to slide the bike to a stop. I used to go to the BMX track every day after school but motorbikes were always the main sport when I was growing up — I rode dirt bikes."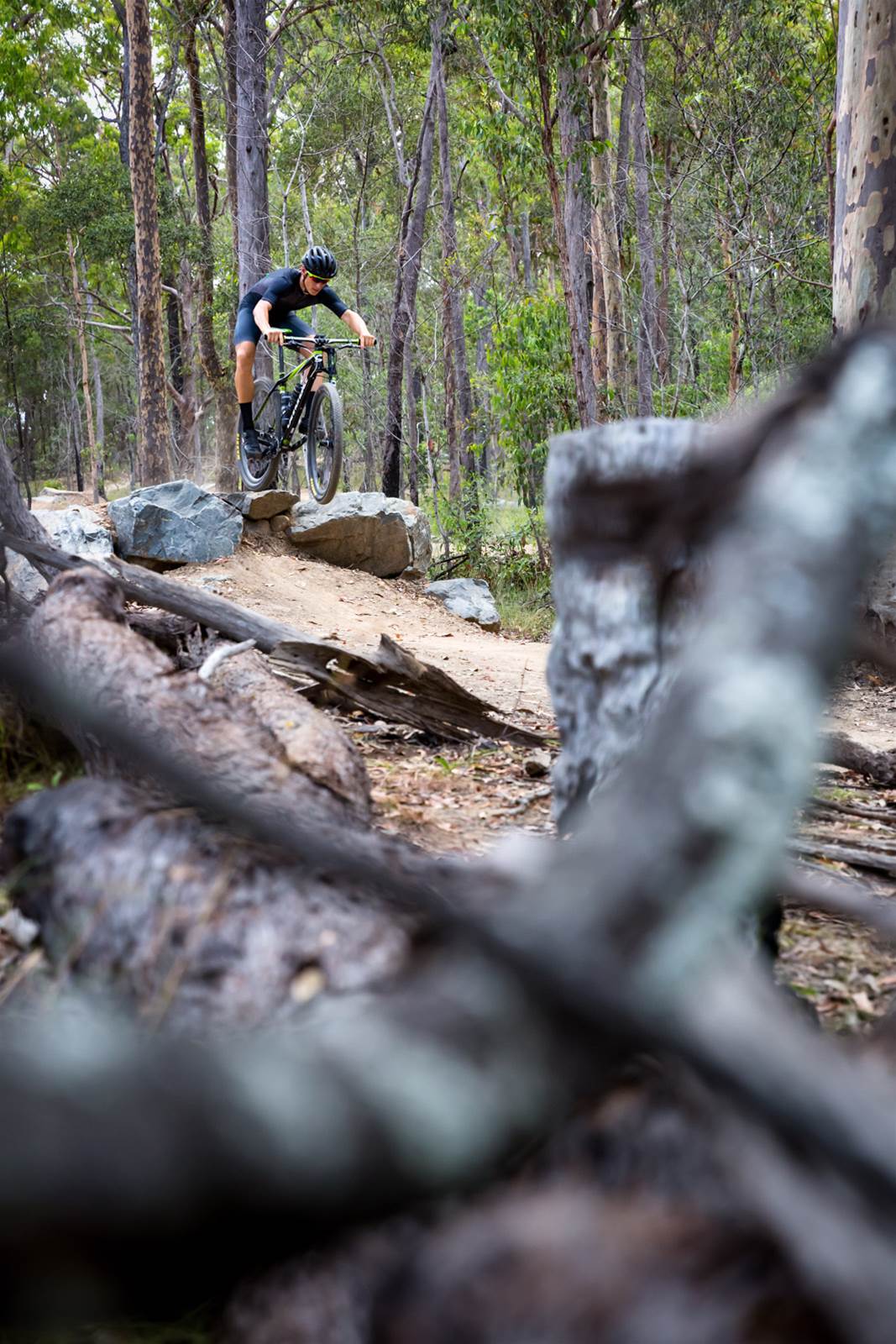 Australian Mountain Bike