Head north or south or east or west... either way you go, get yourself to Noosa and sample over a 100 kilometers of hinterland trail.
Travelling north is a pastime most of us are used to. Escaping to the pristine beaches, warm and stable weather, a relaxed atmosphere, and alas all the crowds of people doing the same thing. But what about escaping a little further north for something a bit different? That's right: the Sunshine Coast, off peak and on trail. It is pretty clear that we have a bit of a crush on this Noosa and surrounds for a bike getaway in all senses of the word.
Give it time and this is an area that will become synonymous with mountain biking. With easy interstate access thanks to Mooloolabah airport and agreeable winter weather for those in the southern states who want to thaw out. Noosa nails it with a relaxing atmosphere and is no one-trick pony.
---
Words: Matt Nauthe    Photos: Tim Bardsley-Smith
---
Staying Local - Noosa
We love the relaxed vibes and the stoke of the local riders we meet out on the Wooroi trails. The Wooroi trails are great fun and close to town. They are perfect for that quick burn in the morning before heading of to the beach but there is more to the area than that. Check out our previous pieces on ambmag.com.au on the amazing trails at Wooroi.
The locals are always keen to show off their backyard and show us just "one more" trail. There always seems to be a just one more trail to check out here, but there is so much to do further afield. So we came back to do just that, and do it right!
Outta Town - Noosa Trail Network (NTN)
The Noosa Trail Network starts a little further out of town but links up a number of the hinterland towns with multi-use trails. This is an area that seems almost hidden in plain sight. Yes, Wooroi gets a whole lot of attention, but so little attention is given to the amazing network of trails that links up the towns of the Noosa hinterland.
It's part of the bigger picture that makes for a great weekend away. You can pack your bikes but still hit the beach, the markets, and then enjoy a craft beer in the evening. Noosa's trail network can help create the sort of holiday that will leave you and your mates/partner/family stoked and your Instagram friends jealous.
---
Where should I sleep

Being a holiday town accomodation options are plentiful from campgrounds to 5 star luxury. We based ourselves at Ivory Palms Resort, Noosaville the central location put us in close proximity to lots of great restaurants, Noosa Main beach and 5 minute drive to the nearest trailhead.
The NTN starts a little further out of town, but Noosaville is one of the major hubs of he region with a laid back holiday atmosphere that is family and grubby mountain biker friendly.
---
The NTN is a true all-rounder. With easy access to all of the sections of trail, it means you can pick your own path and make up your own adventure. Fancy a getaway with your partner? This area has you covered. There are lots of scenic sections, cute cafes and places to stop for wine and craft beer. What about a ride with mates? Sure thing! Get out for a quick hour burn or link together multiple sections and make a it a full day, the choice is yours.The best bit is that all options end with the opportunity of refreshing refreshments. There are 8 different suggested loops through the hinterland, but you can chop and change them as you see fit.
Being lucky enough to have spent a few trips up here over the years we scratched the surface of the NTN last year and just had to get back to dig a little deeper and explore further. In full disclosure we didn't get to ride all the trails available, there is just to much to pack into a few days. Maybe it's just me but trails that go places rather than around in circles are highly appealling. The sense of adventure and achievement make the treats are sweeter and the beers more refreshing. It has whet our appetite to come back for to come back for another serving.
This is such an active area, and seeing it all by bike just makes sense. There is such a positive vibe from the locals you see on the trails. Whether people are mountain biking, running, hiking or just walking the dog everybody is welcoming, giving hot tips on places to hit up while we were in their respective towns.
---
I'm Hungry
You will not go hungry up here! Hungry cyclists that we were we ate our fill and then some.
Check out the Noosa Yacht Club for good honest feed and a couple of tall frosties overlooking the river.
Thinking more of candlelit dinner? Try the Noosa Boathouse. Lots of locally sourced seafood. Oysters are an aphrodisiac right?
Café Vin Cino at Noosa Marina has a relaxed vibe, solid breakfast menu and generous portions.
Sip long blacks at Café Le Monde and watch all the glitz & glamour of the Noosa's Hasting Street pass by.
Note-worthy pitstops:
Burgers at the Kin Kin general Store
Beers at the Pomona Hotel (and a chat with the locals over the politics of cray potting)
---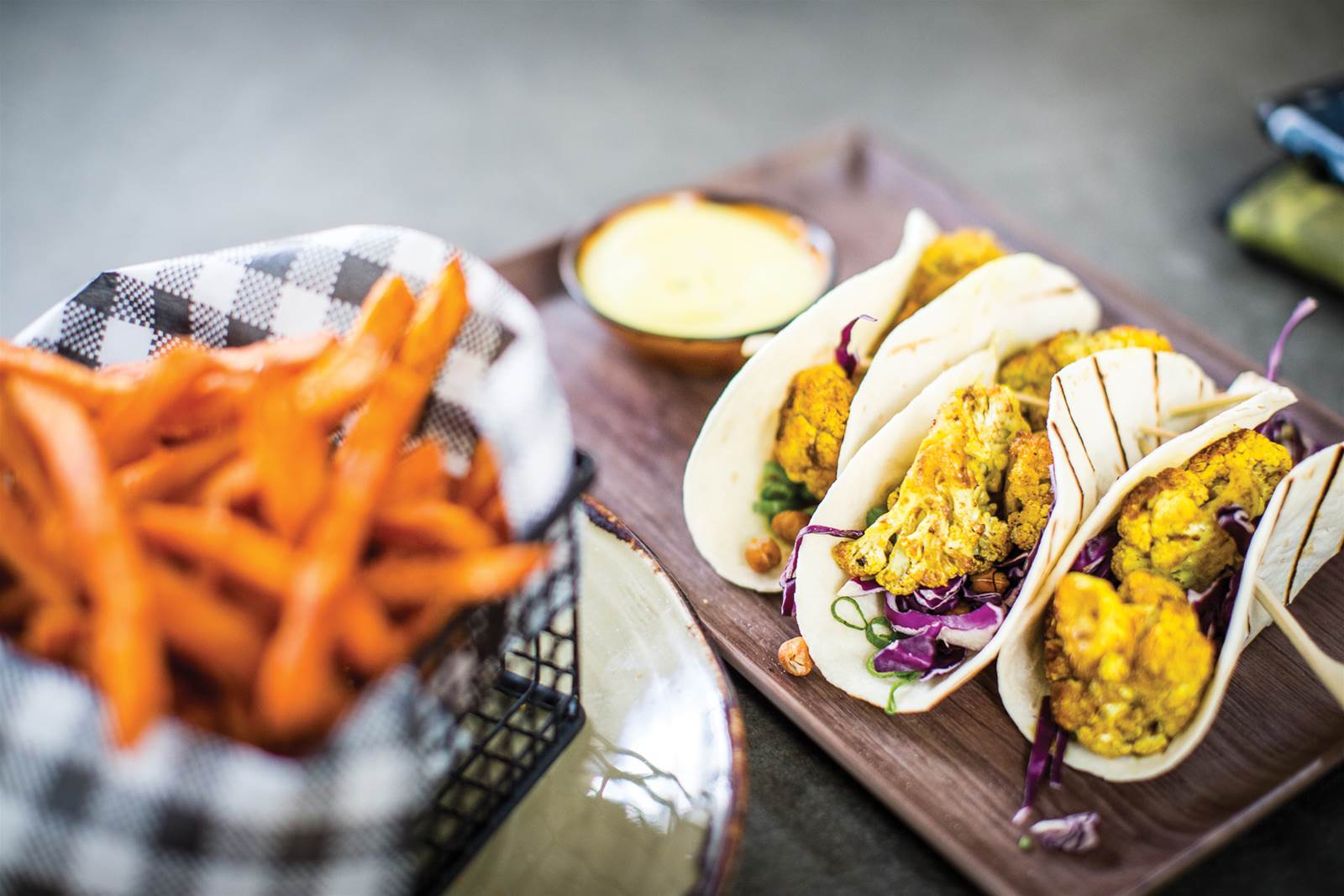 Australian Mountain Bike