What do you know about Sri Lanka? Our Ed tackled the Rumble in the Jungle MTB race to learn more.
Unfortunately, this edition of the Sri Lankan Airlines Rumble in the Jungle was cut short, when a rider slipped off a causeway. A search and rescue effort was launched immediately. The event was cancelled, and the rider was found downstream.
---
I've come home from Sri Lanka with tired legs, new friends, and an appreciation and understanding of a country and culture that I didn't have before. But the overwhelming feeling is that I left too soon. Sri Lanka was a very welcoming country, and I only just started to see some of it before leaving. With such a network of paths and roads across the hill country I'm eager to go back again – most likely for the Sri Lankan Airlines Rumble in the Jungle, so I can discover more about the island in the company of like-minded people.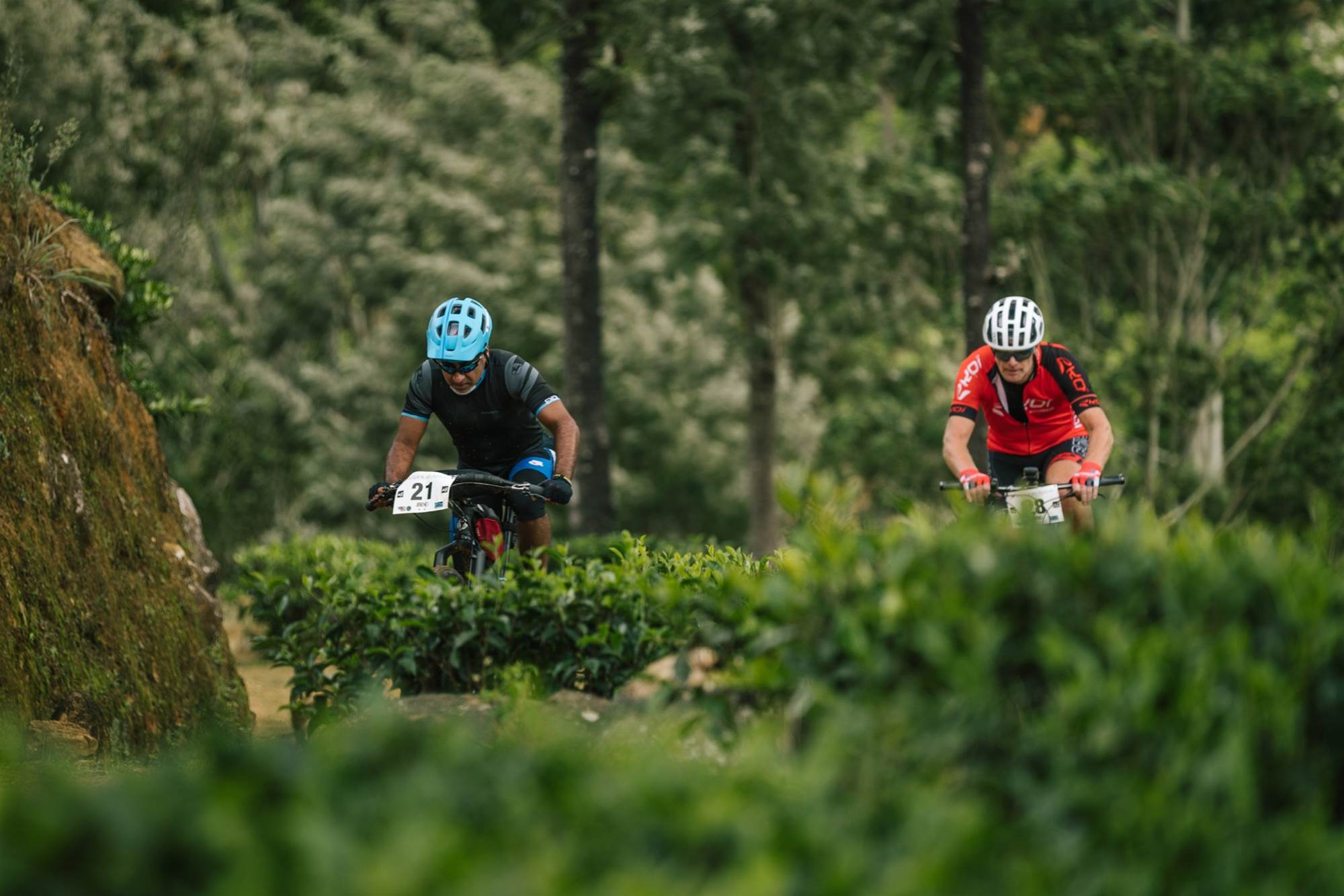 Sri Lankan know how 
Currency
The local currency is the rupee. There are plenty of ATMs to withdraw local cash, and most shops accept cards. $1 is about 115 rupees. Many costs are cheaper than at home, but better hotels will have food and drinks priced about the same as in Australia.
Food
You'll need to love a good curry and dhal. But there is plenty of fresh fruit as well, and in the bigger towns you should be able to find just about whatever you like. Rice, curry and dhal is a great meal when you're doing a stage race, with plenty of carbohydrate, protein and not as much fibre as pasta. Plus, it's likely to be better than anything you've had at home!
Culture
Sri Lanka's culture dates back close to 3000 years, and is based on Sinhalese and Tamil, with influence from the British colonial rule. Buddhism and Hinduism have some of the biggest influence. There is a rich culture of literature that dates back two millennia, and more recently a national love of cricket.
Riding
Sri Lanka is a developing country, so first world luxuries like million dollar mountain bike parks don't exist. What does exist is singletrack in the jungle made by countless feet passing over it for centuries. There are access trails all through the tea plantations, and old roads built of stone that climb and traverse the ranges and valleys. What you will ride will continually change. When you're in the highlands you might be on climbs, or descents that have 1000m of elevation gain or loss.
Weather
You're in the tropics! And if you're travelling from anywhere south of Brisbane you will enjoy the change from early winter. Expect temperatures up to about 30 degrees with high humidity when at lower elevations, and closer to 20 degrees with less humidity on the highlands. But, it does cool down up there at night, so warm clothes in the evenings, and even a light windproof jacket for riding will be handy.
Civil War
There was a civil war from 1983 until 2009, between the Sri Lankan government and the Tamil Tigers who wanted an independent state in the north and east of the country. The Sri Lankan government has control over the whole country.
Australian Mountain Bike