What do you know about Sri Lanka? Our Ed tackled the Rumble in the Jungle MTB race to learn more.
Riding as discovery
There are few times I have travelled to ride or race my bike where I haven't been able to expand my personal horizons. In Sri Lanka, I was surrounded by people who have a passion for mountain biking and travel. The riders in the event came from close to 20 different countries, and even before the racing started I felt like I knew many of them well.
Passing through new landscapes at the pace of a bicycle allows for a lot more observation and understanding than many people would think. Your sense of smell and sight are higher, and you are often on high alert for changes around you. You notice so much more than if you were coddled in a bus or car. Still, it leaves questions unanswered. I knew we were riding in tea plantations, but only after looking into Sri Lanka's history some more did I find out tea was planted in the 1860s after a coffee blight wiped out all the coffee trees about the same time. The rocky paths we were riding on were predominantly built by the Dutch, who had used Sri Lanka (or Ceylon as it was known) for cinnamon production. Time with Wikipedia or Google or even a guidebook after a stage answers many questions! Although the race organisers and logisitics crew helped just as much.
With tea trees planted in the 'contour method', where rows are aligned with the contours of the land, it is easy to have your eye drawn from the trail in front of you to the random but at the same time very organised pattern of tea plants, access paths and small roads that drape over the hillsides. It also means that although the hills are really big, quite often you're riding on a pretty steady grade going up or down, making the climbs manageable and the descents a little more predictable – which allows for a whole lot of speed.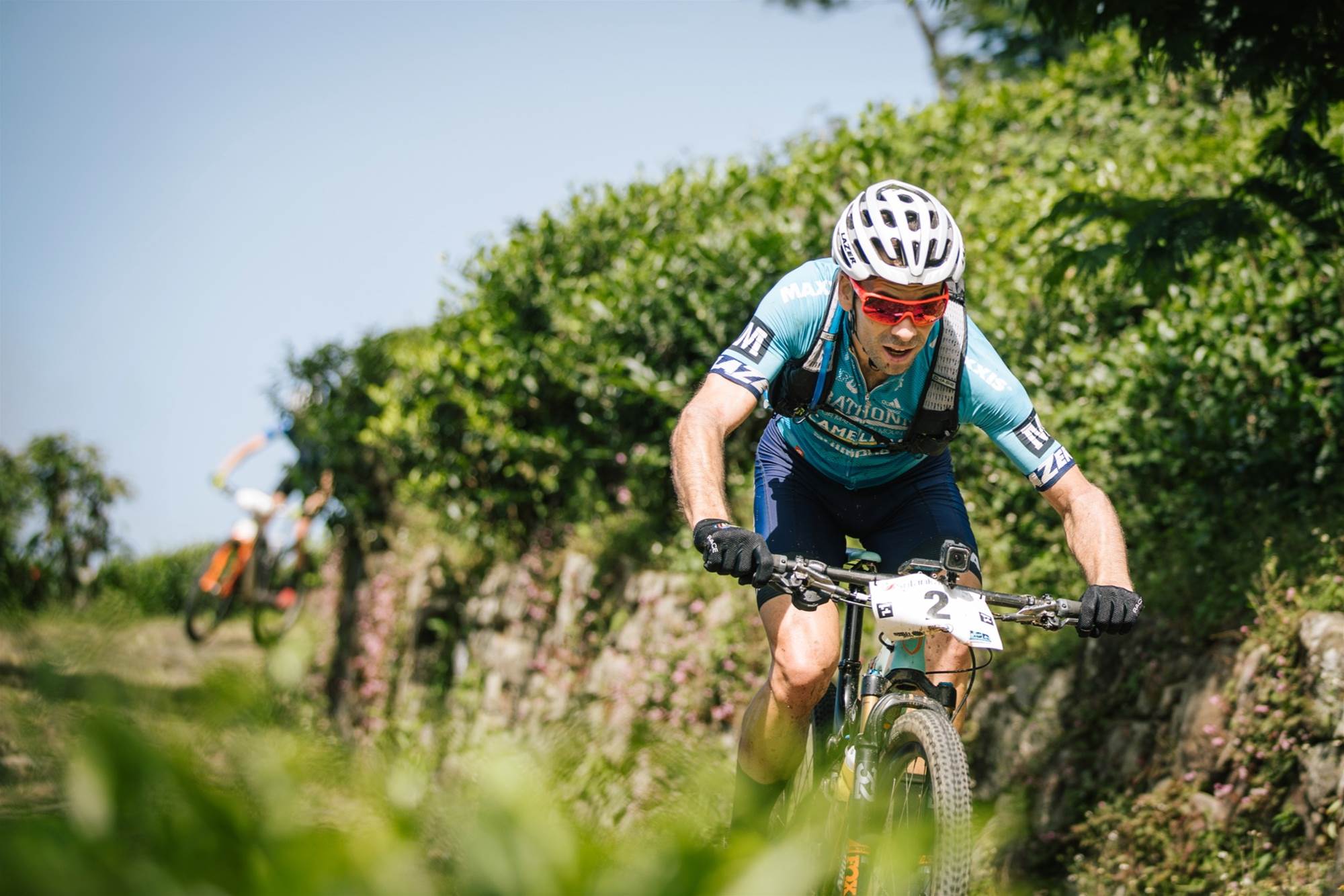 We all ride for different reasons, but at the finish of every stage each one of us would break into conversation about what we had seen or experienced as we were greeted on each finish line with hot and sweet tea.
"Did you see that hidden valley after the first descent!
"How friendly were the school kids that came out to cheer?!"
"Did you almost run over that dog that was asleep on the road?"
"I can't believe that descent went on for so long!"
"Did you see the painted messages in the tea plantation?"
The sense of excitement was unlike any other event I have been to, where riders are instead quick to analyse their performance, or that of their competitors. While those winning the stages are high-level athletes, more often than not most people were more engaged by what everyone had experienced that day, and what they wanted to share about their own experiences.
Each day ended with snacks, maybe some dahl, and probably a beverage or three.
Australian Mountain Bike