Christmas has been and gone, but that birthdays coming up fast so here are a few tweaks that will make any bike better for children.
Both the bikes pictured in this article are already setup really well, so we'll use them as an example. All the tips mentioned could be used when buying a new bike, or setting up an older bike that they can just fit on.
Words: Joe Dodd     Photos: Chris Herron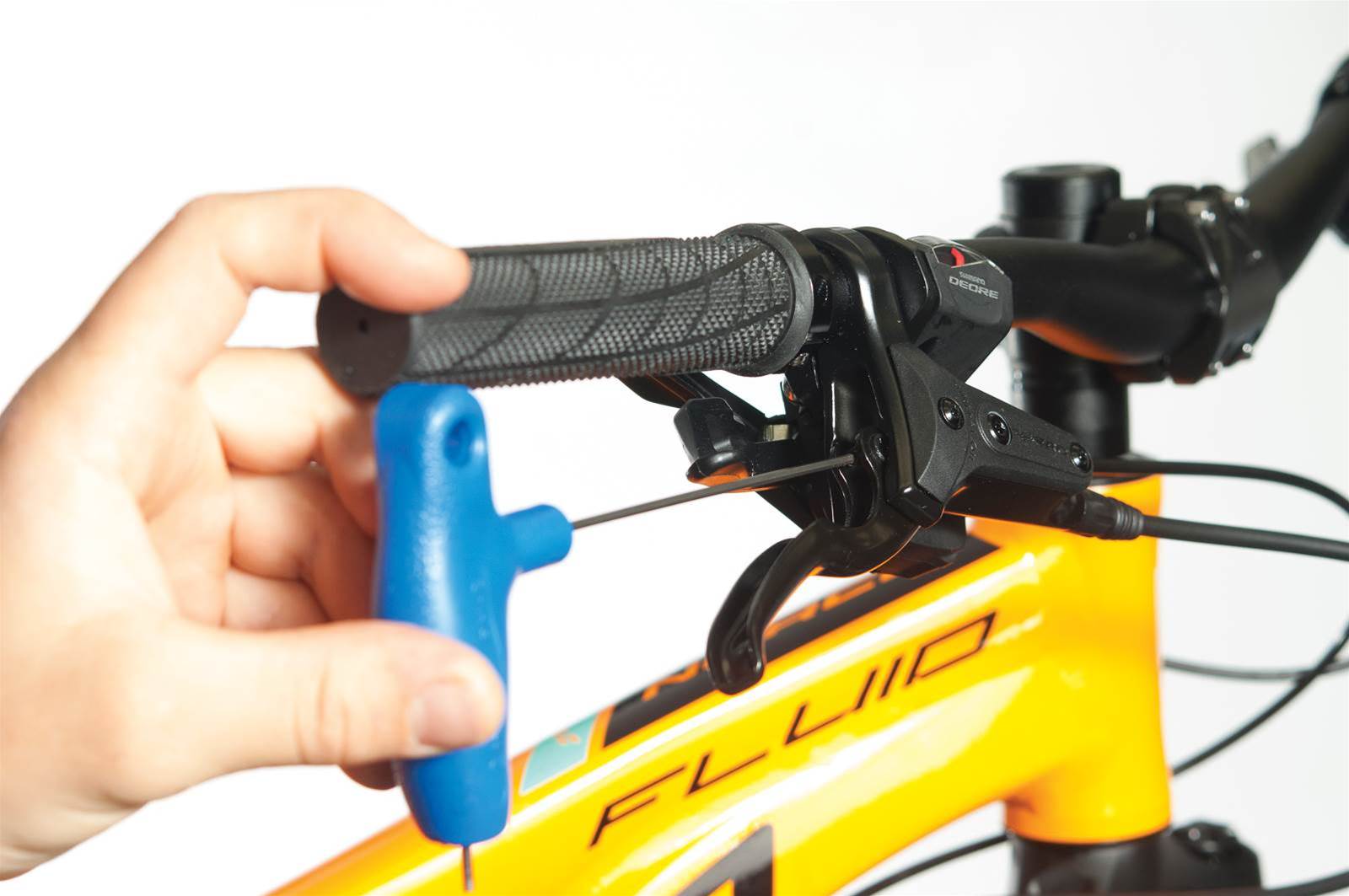 Brake lever reach
This is an easy adjustment, but is sometimes overlooked. On almost all brake levers there will be some kid of dial or screw to adjust where the lever sits. Most hydraulic brakes without obvious adjusters have a small grub screw as pictured. Screw this in until the rider's small hands can reach the lever comfortably.
If you are adjusting cable brake levers you will probably need to adjust the brakes after adjusting the lever reach.
If it is possible to fit a brake to a balance bike give it a go. It will get the child used to using a brake and also save you having to buy new shoes so often!
Handlebar width
It's easy to chop a little off to make your child a little more comfy on their bike. You could even upgrade their bars to an old bar you might have lying around.
Drop-in junior!
There are a few companies that make really short dropper posts. These are small in drop and overall length.
Keep it simple
Converting the bike to 1x means they can concentrate more on riding and less on changing gear. It will also cut out a bunch of weight from the bike as well. There is a selection of different after-market cassettes to still give your kid a decent range to climb up those hills.
Correct Contact Points
Saddles and grips are small and cheap modifications that help small bodies get comfy. Thin grips will help your kid hold on, and a smaller bodies require smaller saddles.
Bigger isn't always better
If you are passing down your old bike that's just a little bit too big, you could always go down a wheel size. This 26" fork is running a 24" wheel in it. This will improve stand over height, and also give you the option to switch back to the original wheel when they have grown. I wouldn't do this to every bike out there, but if you think it would be an option, check with your local bike shop that it won't cause any issues – namely in ground clearance on full-suspension.
Suspension tuning
Even after you have set your kids fork and shock up to the correct sag, suspension tuning is also another tweak that you could do for the really keen young rider (or parent!). Most forks and shocks dampening can be adjusted to work under an extremely light rider. Speak to your local suspension service centre for more advice if you want to go down this road.
Australian Mountain Bike