Follow this step-by-step guide to get your Fox Transfer dropper post set up perfectly
Words: Joe Dodd    Images: Chris Herron
STEP ONE

The first step is to fit the post into the frame without any cabling. Fit the saddle using a torque wrench and tighten to 6.8Nm. Make sure it is flat and in the right position for you.
---
STEP TWO

Now set your saddle height and mark the post with some electrical tape, or something similar. Now remove the post.
---
STEP THREE

Attach the lever to the bars in the position you find most comfortable (1.7Nm). There are two types of Fox levers, but for this article we are using the under bar lever.
---
STEP FOUR

The next step is to thread the cable outer through the frame. Every frame is different, some easier than others. Using the Park Tools internal cabling kit definitely makes life easier.
---
STEP FIVE

Once you have the cable routed through the frame correctly, measure up the cable length from the frame to the lever - leaving enough room for the bars to turn and not too long to look messy. Once you have this length sorted, cut the outer cable flush with the top of the seat collar. Always use a good quality sharp pair of cable specific cutters. Now thread some extra cable through the top of the seat tube. Grab your post and cut the cable measured from the bottom of your tape mark to the top of the cable stop on the bottom of the post. This will ensure that you have the correct cable length and everything will look neat.
---
STEP SIX

Make sure the inside of the outer cable is opened and not crushed after cutting. Pop the supplied ferrules onto the cable and then thread through the inner cable - making sure you remember to fit the cable bushing as pictured.
---
STEP SEVEN

Always use the appropriate grease when fitting you new post. Our post is going in a carbon frame so we must use a carbon paste.
---
STEP EIGHT

Slide the cable bushing into the bottom of the post and slowly start to drop the post into the frame whilst pulling the cable through at the lever end. Be careful, as you do not want to pull the cable out of the bottom of the post. Once you have reached your saddle height tape mark, tighten your seat collar to the manufacturer's recommendations, but no more than 7.3Nm. You can now remove your tape marker.
---
STEP NINE

Cycle the post a few times and then check the lever for slack. You can take any slack out of the system by using the barrel adjuster  on the lever.
---
STEP TEN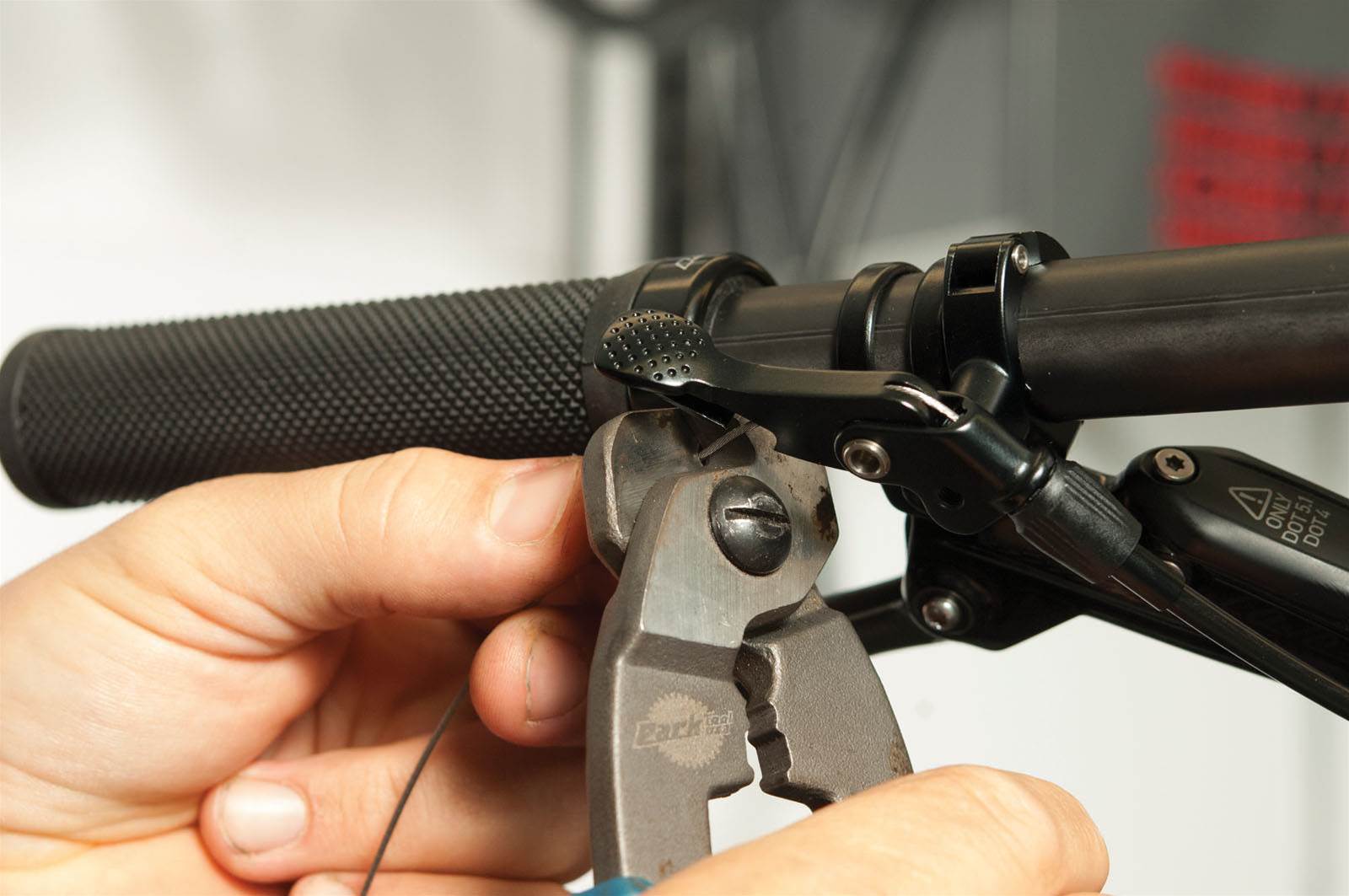 Thread the cable through the lever, being carful not to kink the cable. Pull the cable tight and tighten the grub screw to 1.2Nm. Cut and crimp the end of the cable and slot it into the groove in the lever.
Australian Mountain Bike