See how the Zipp's 3Zero Moto aim to increase compliance and reduce rider fatigue!
Words: Ryan Walsch
 
There are so many carbon wheels in the market that claim to be stronger and stiffer than the competition however more recently we see companies talking about compliance and reduced rider fatigue. Zipp's 3Zero Moto wheels are at the fore front of this movement and have some layed down some big claims around radial compliance and "ankle" compliance (that's new to me too) all while maintaining lateral stiffness and reducing rider fatigue. That's a lot to take in so let's break it down and talk about how that translates on the trail.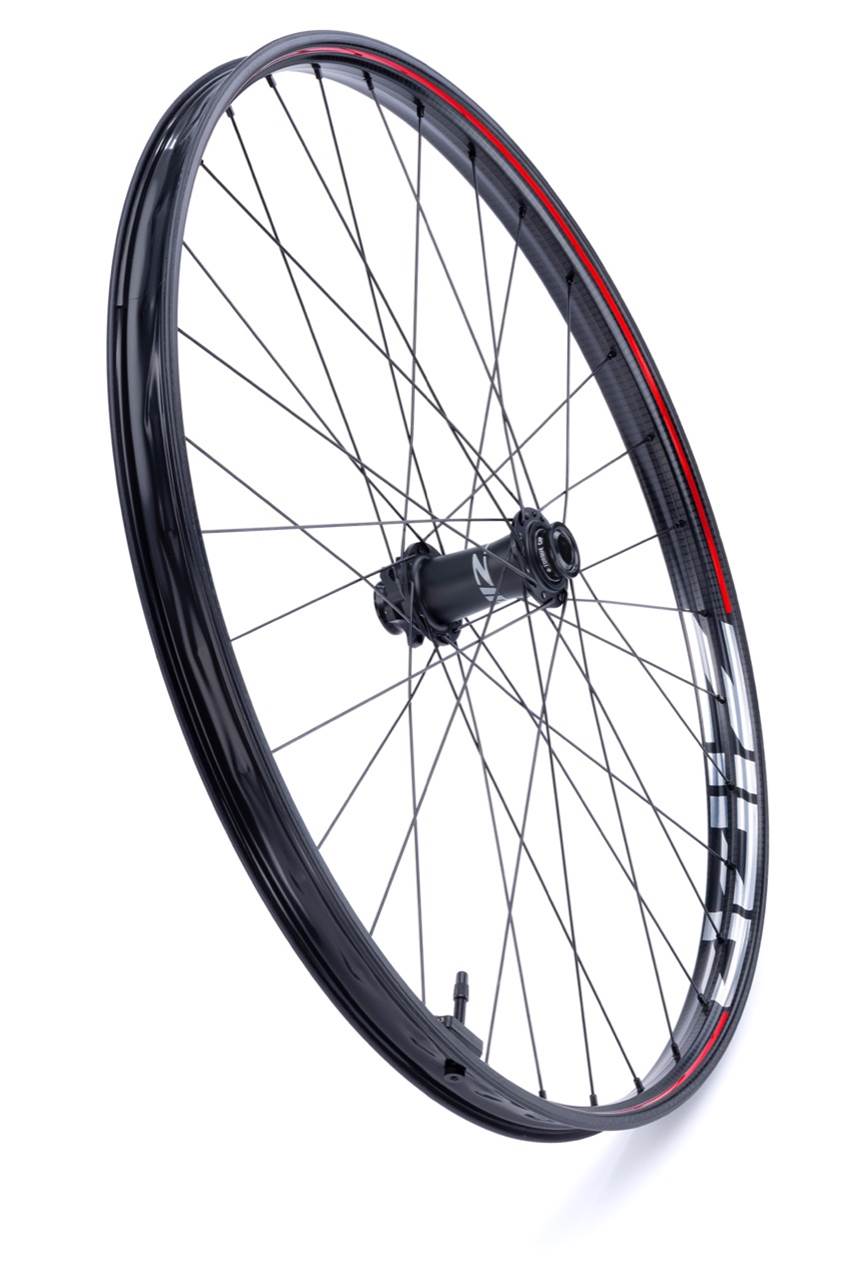 How they differ from a conventional rim?
 
Inspired by a motorcycles rim design, a single wall construction free from any voids has been used. This thin single wall comprised a unique layup of carbon fibre which Zipp claim 112 iterations and 6 resins were reviewed before making it to market. While a conventional box section rim is a strong design, its profile is highly resistant to flex or radial compliance thus increasing the trail feedback to the rider and the chance of a puncture, usually at the sidewall and bead junction.
 
The 3Zero Moto "Ankles" as contacts terrain softening the blow, increasing grip as the tyre is free to mold to contours and terrain more easily.
Setup
 
As the Zipp's are a single wall with no void, the rim well is quite deep and makes getting tyres on and off pretty easy, like really easy. The internal rim width is 30mm and the external rim width is 37.5mm which means there is plenty of highly compacted carbon at the bead keeping things nice and strong, there is no hooked bead here!
 
I did not require tyre levers with a Maxxis EXO+ casing at all, and a Bontrager Flash Charger pump got them seated easily with no fuss or mess.
 
Having already installed the Sram AXS app, syncing the Tyrewiz was easy, I opted to run my usual pressures with these tyres rather than SRAM's recommendations for a more accurate comparison and reducing the fear of flatting.
I really liked being able to set a custom pressure parameter for both front and rear tyres, with a +/- 2psi alert either side this makes grabbing your bike for a ride even easier than before. If the Tyrewiz blinks red quickly, the tyre is over inflated and if it blinks red slowly its under inflated, blinking green means it's within that sweet range you set and you are good to roll out the door.
 
On The Trail
 
The 3Zeros are a bit heavier than I expected, weighing in at 1910g for the pair (1825g in 27.5") but feel very lively and responsive under foot. With trail and Enduro the intended use, I aimed them straight at rough natural trails and instantly noticed how quiet my bike was. My bike felt smoother at speed and like I was running less pressure than I was even though it was more than SRAM intended. This trait was especially noticeable on rough and uneven off camber sections, the compliance was more than I expected. Hitting rocky lines straight on at speed is where the marketing claims the wheels shine and clearly where they excel, although glancing off line and dropping into deep ruts I did find them a bit springy and at times vague.
Loading the 3Zeros up in ruts and berms, especially when coming in too deep and squaring the corner off, is the Achille's heel of this design. The lateral stiffness feels less than a conventional box section design and not unlike many alloy wheels and I did experience tyre rub on both sizes of the stays. This being said, the ride quality on everything else is incredibly  supple and forgiving and brings truth to Zipp's claims as a dedicated trail/Enduro wheel set.
 
Our Take
 
The Zipp 3Zero Moto is by far the most comfortable and vertically compliant wheel set I have ridden to date and a product that will excel in the hands of skilled trail/Enduro riders and riders whom wish to reduce rider fatigue while increasing grip and trail feel. Be mindful that heavier or very aggressive riders will push these wheels into a realm they are not intended for. I would like to build a set of the 3Zero Moto rims into a hub that offers a wider bracing angle with 1.8mm spokes rather than the 1.65mm spokes used, as I believe this is where some of the springiness stems from. From a customer service perspective I do understand it's great using the same rim front and rear however a rear specific rim for heavier riders or eMTBs could be beneficial with this design.
 
If youre looking for the edge in Enduro racing or a superior ride quality for your bike, consider the 3Zero Motos as either a wheel set or have a pair handbuilt onto hubs of your choice!

 
 
RRP: $3660 for a set, $1299 per rim
From: psicycling.com.au
 
Hits:
- Unique design and compliant trail feel
- Potentially greater flat protection
- Easy tubeless setup
- Crazy tyre pressure tech!
 
Misses:
- May lack lateral stiffness for some
- How much!?
Australian Mountain Bike