35mm bar clamps aren't new, but the PRO Tharsis 3Five range might set a new benchmark.
PRO's Tharsis range has been filled with great offerings for cross-country and trail riders, but when PRO released their 3Five range of 35mm clamp diameter bars and stems, the enduro and eMTB crowd also had equipment to suit the rigours and demands of more aggressive riding.
We have a PRO Tharsis 3Five cockpit that has just landed for review. With both carbon and alloy bars available, we have the carbon T800 model on test. The matte black finish has gloss decals which are nicely subtle.
The PRO bars come 800mm wide as stock, but can be cut to 720mm wide to suit smaller riders. There are clear markings every 10mm so you can do this. If you're new to cutting carbon - it might be best to ask your local shop to do this for you.
Our test set came out a hair over the claimed 198g, at 201g. That's really light for a set of bars intended for Enduro use. The bars have a comfortable 9 degrees of backsweep and 20mm rise, and the shape is the same in the alloy variant, they're just about 70g heavier.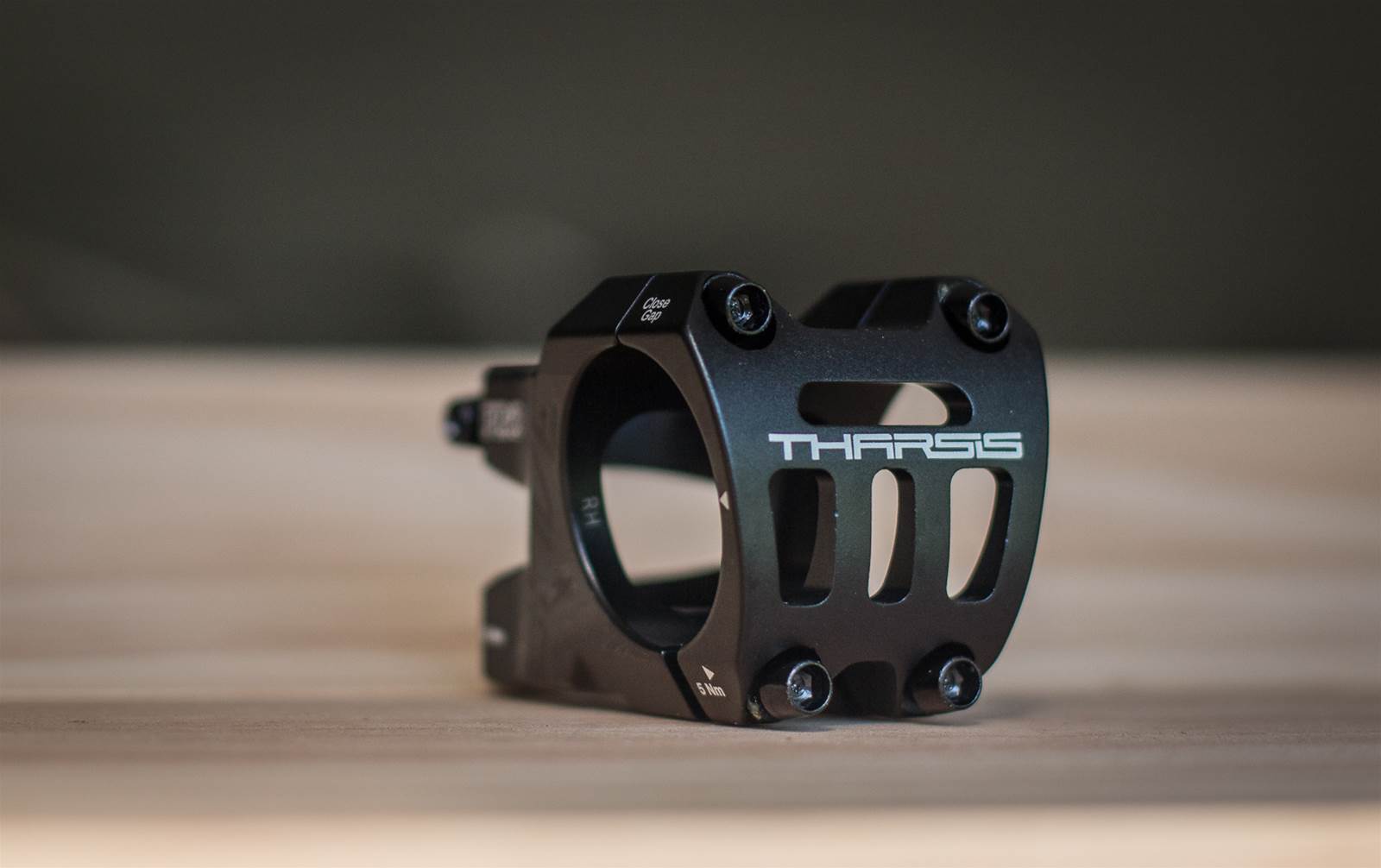 The PRO Tharsis 3Five stem is a stout unit. It comes in 35mm, 45mm and 55mm lengths and has a low stack height with 0 degrees rise. Claimed weight is 150g and ours was 143g in the 45mm length.
The bars have markings to align the bar and stem easily, and the finish is really neat when it's together. We have also been sent a pair of PRO Lockon Trail grips, with a flange.
They have raised ribs, a single lockring and a 32mm diameter. The texture is comfortable if you ride gloveless, with a little more to grip onto on the underside and tigher spaced ribs right around where you grip.
The bars sell for $299 in the carbon model, and the stem is $196. They aren't a cheap setup but they are a high quality product, suitable not just for those with an Enduro intent, but also for riders wanting to upgrade the stock items on their eMTB. Stay tuned for a full review in AMB Issue #182.
Don't want to miss an issue? Then you should subscribe! Issues cost just $7.76, and they get delivered to your door. 
Australian Mountain Bike