A look back at the fun and games (and downpours) when the Enduro World Series came to Tasmania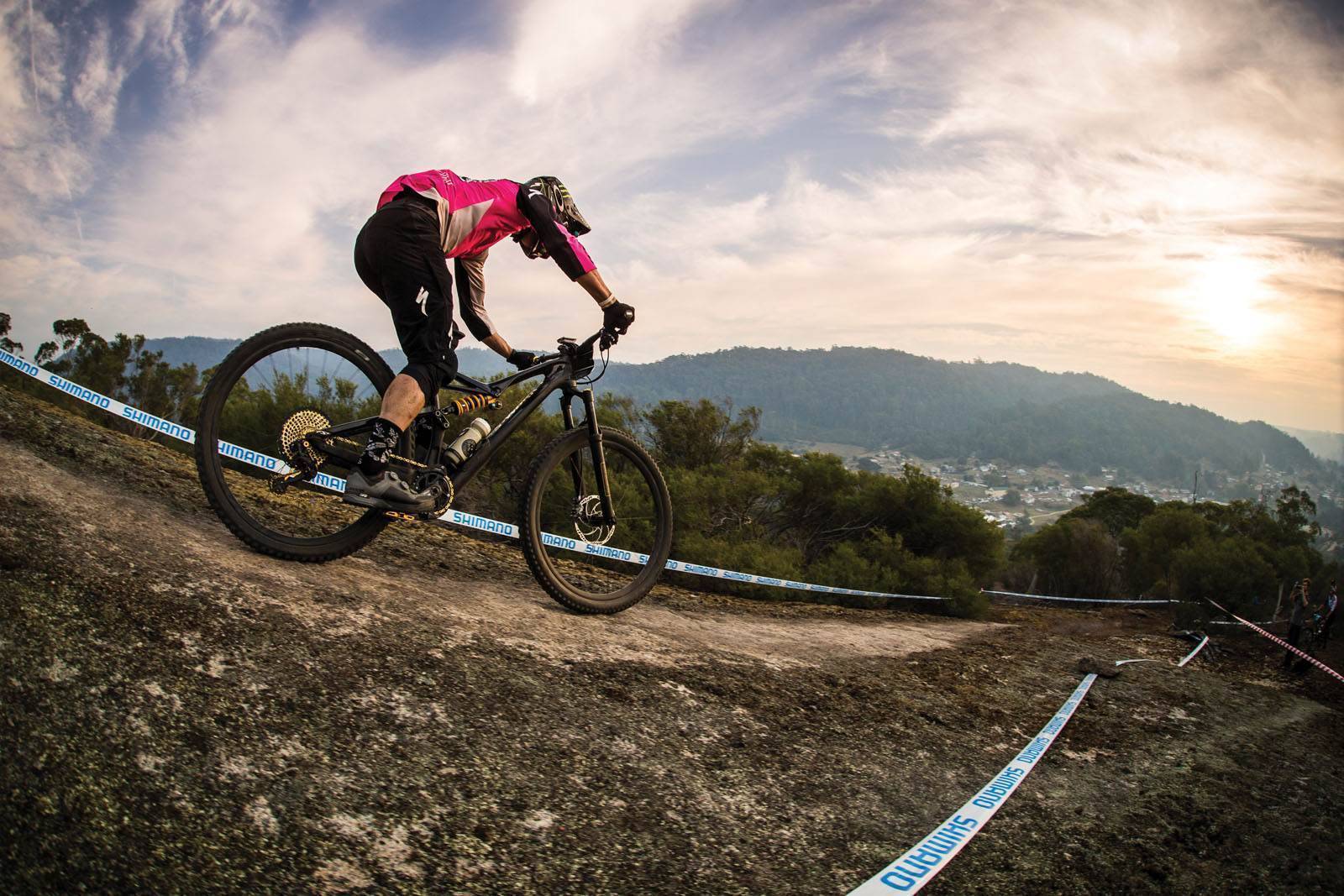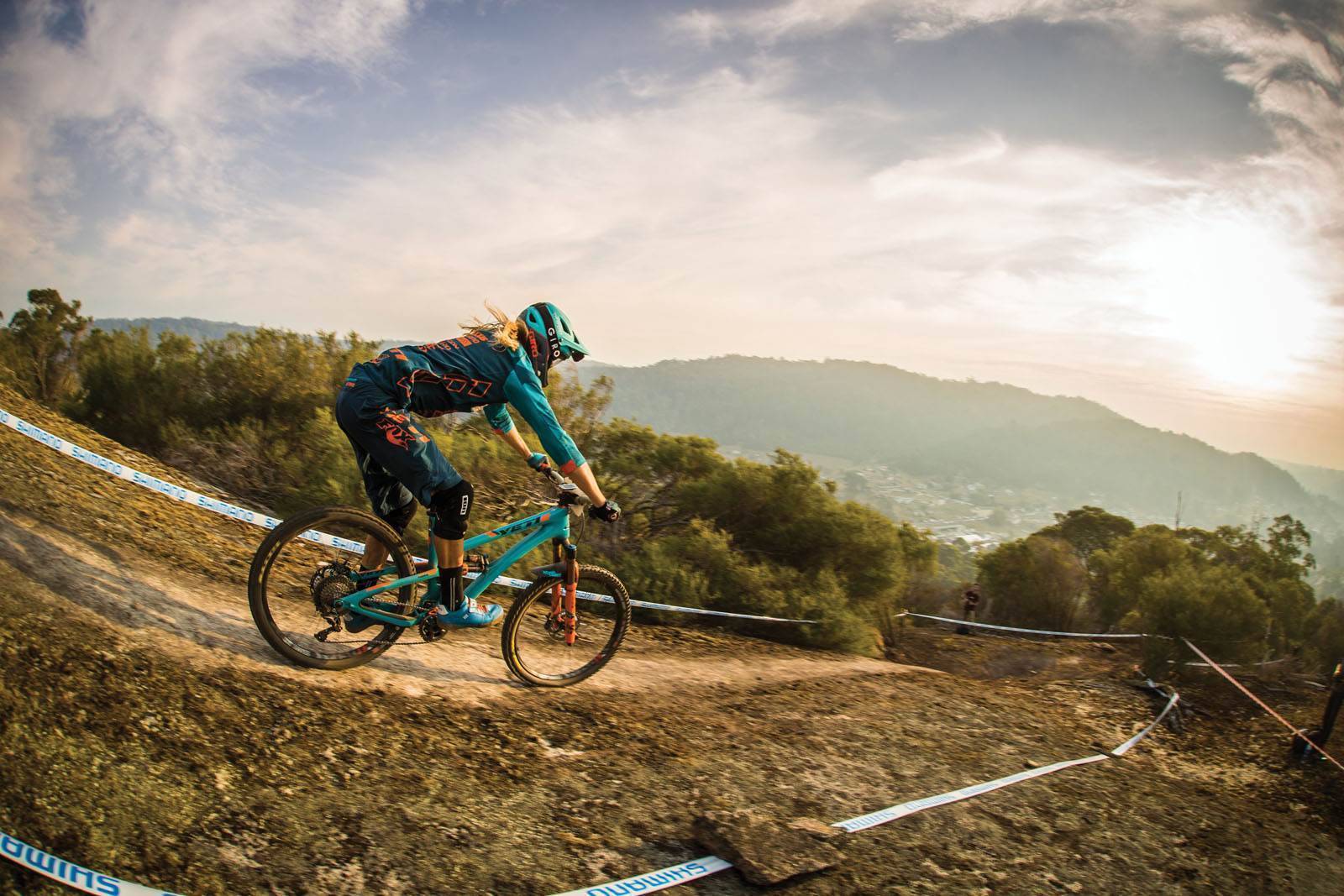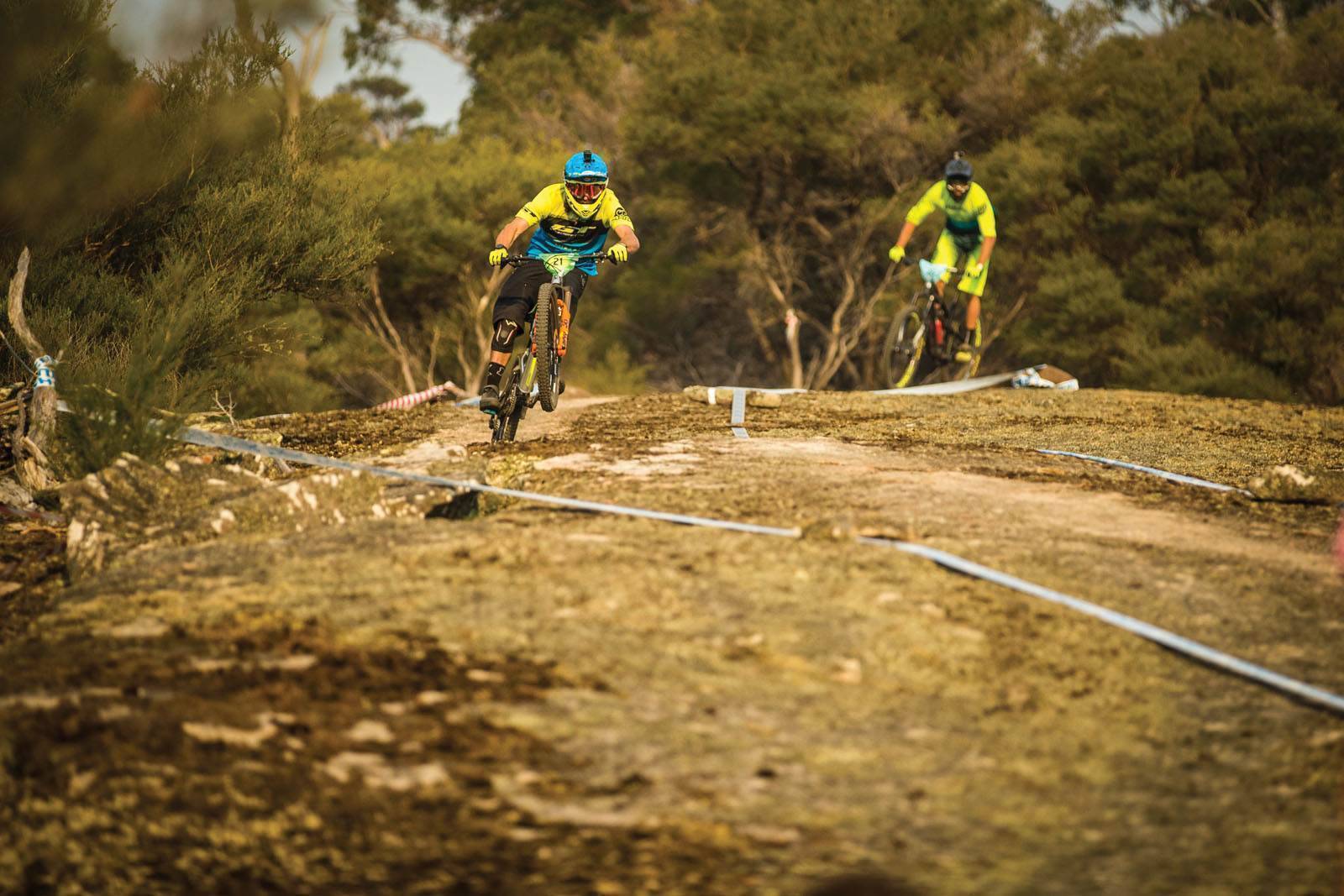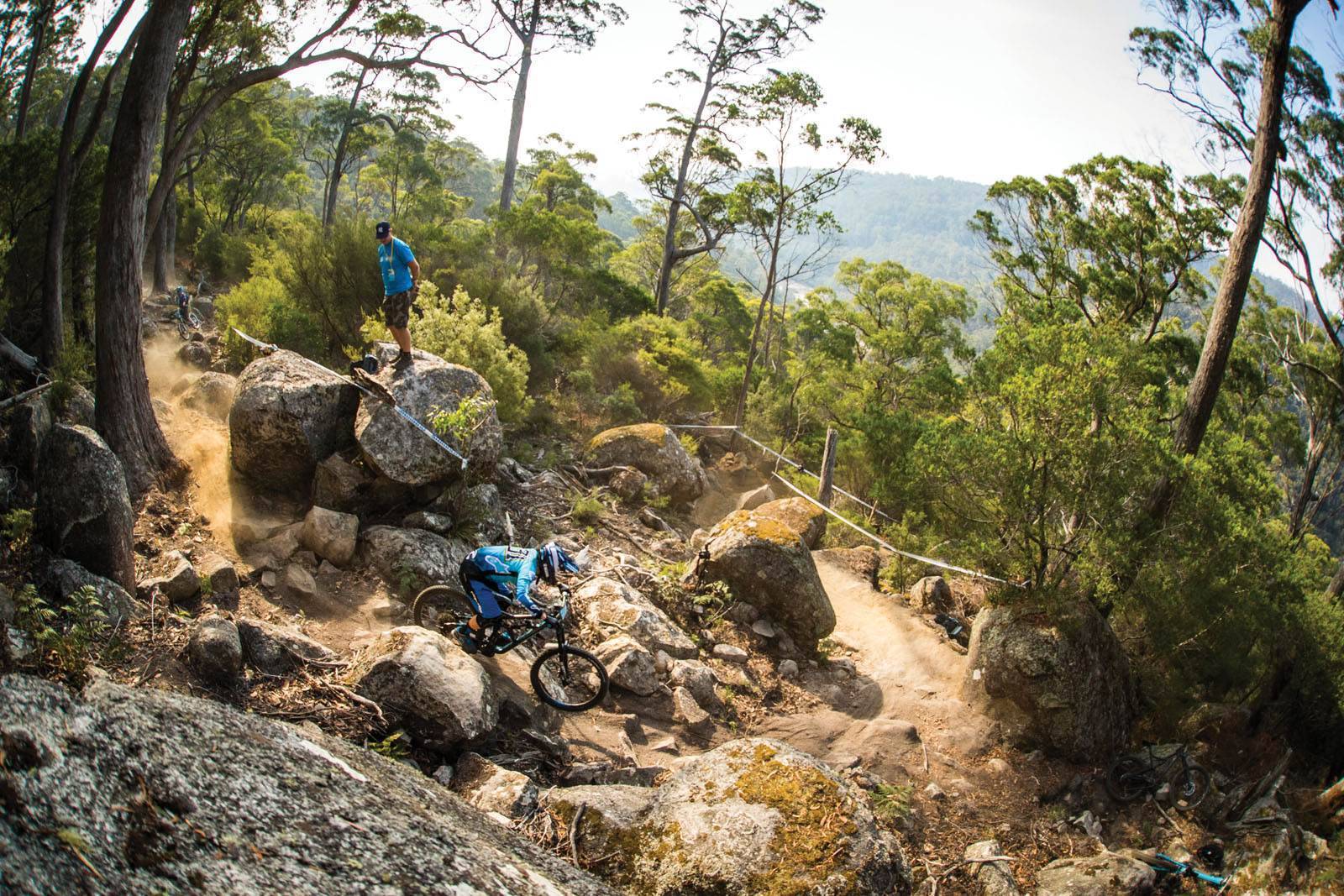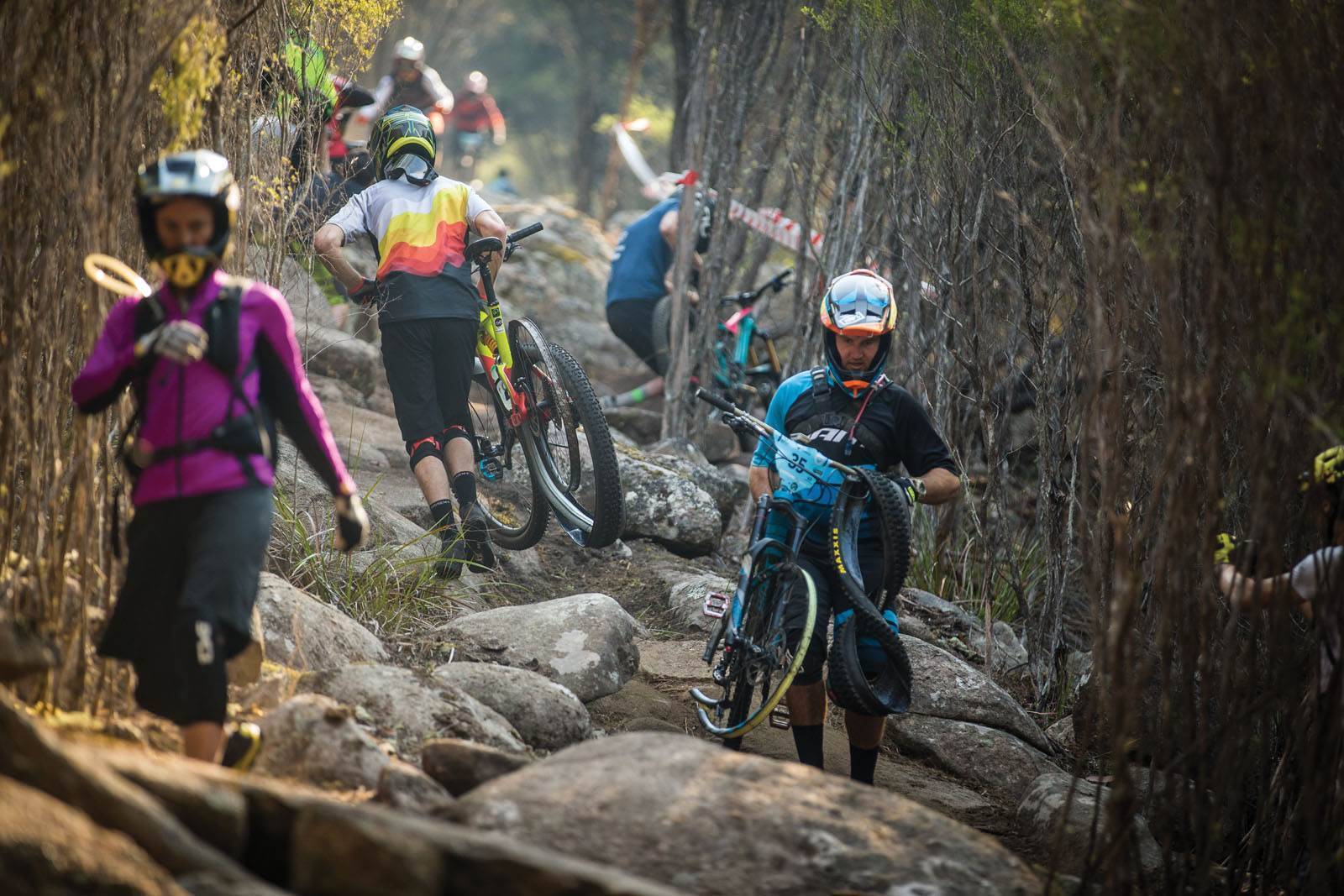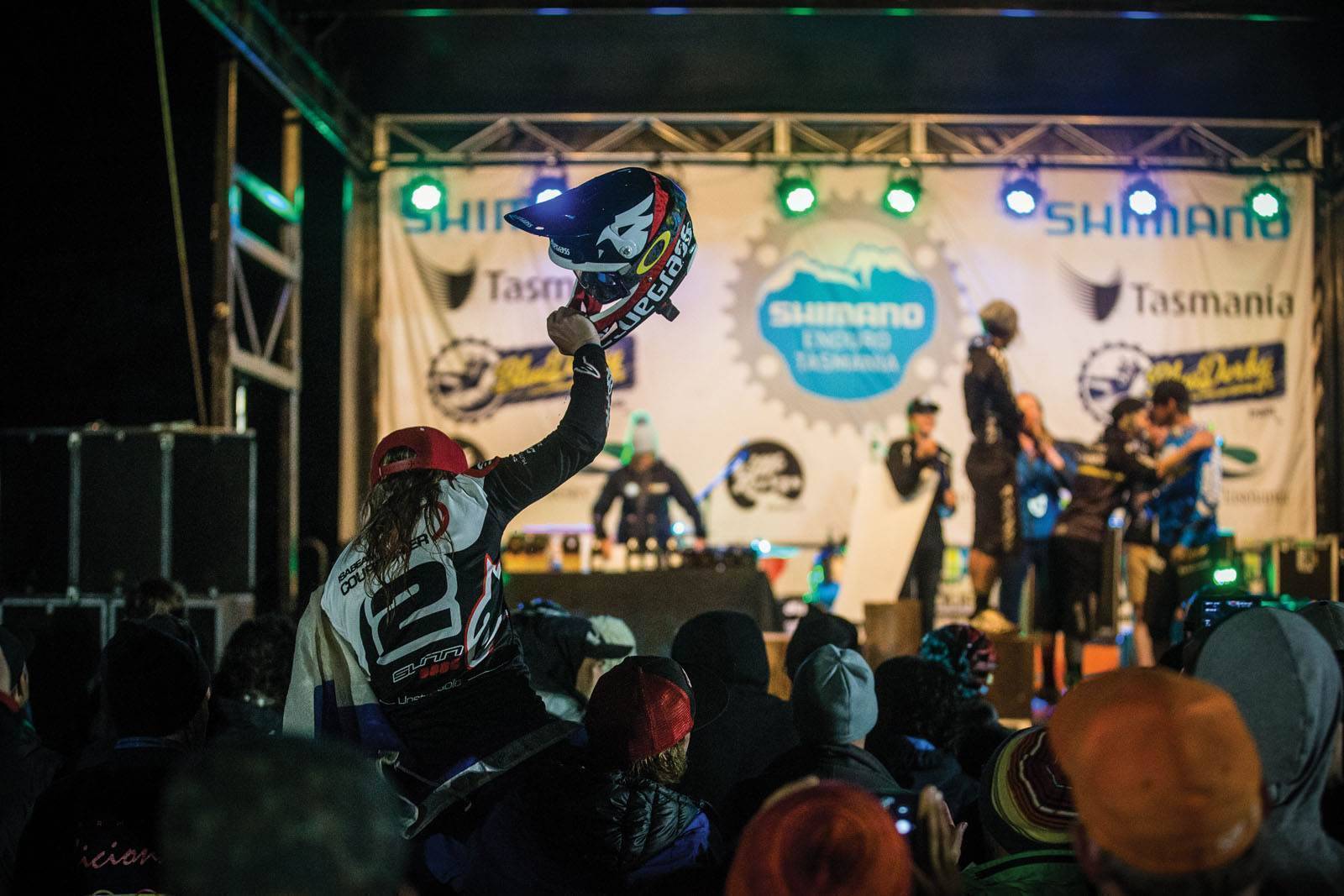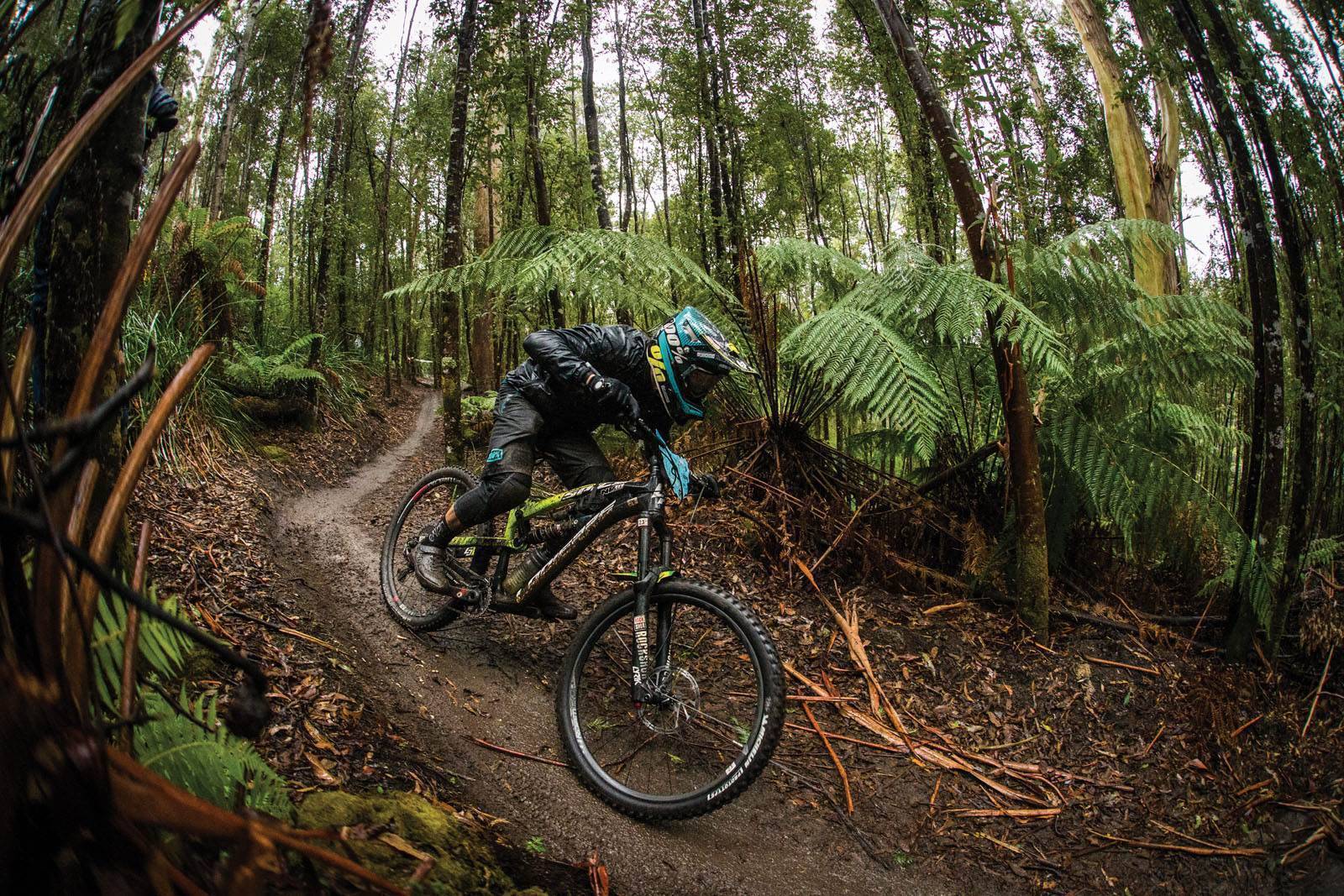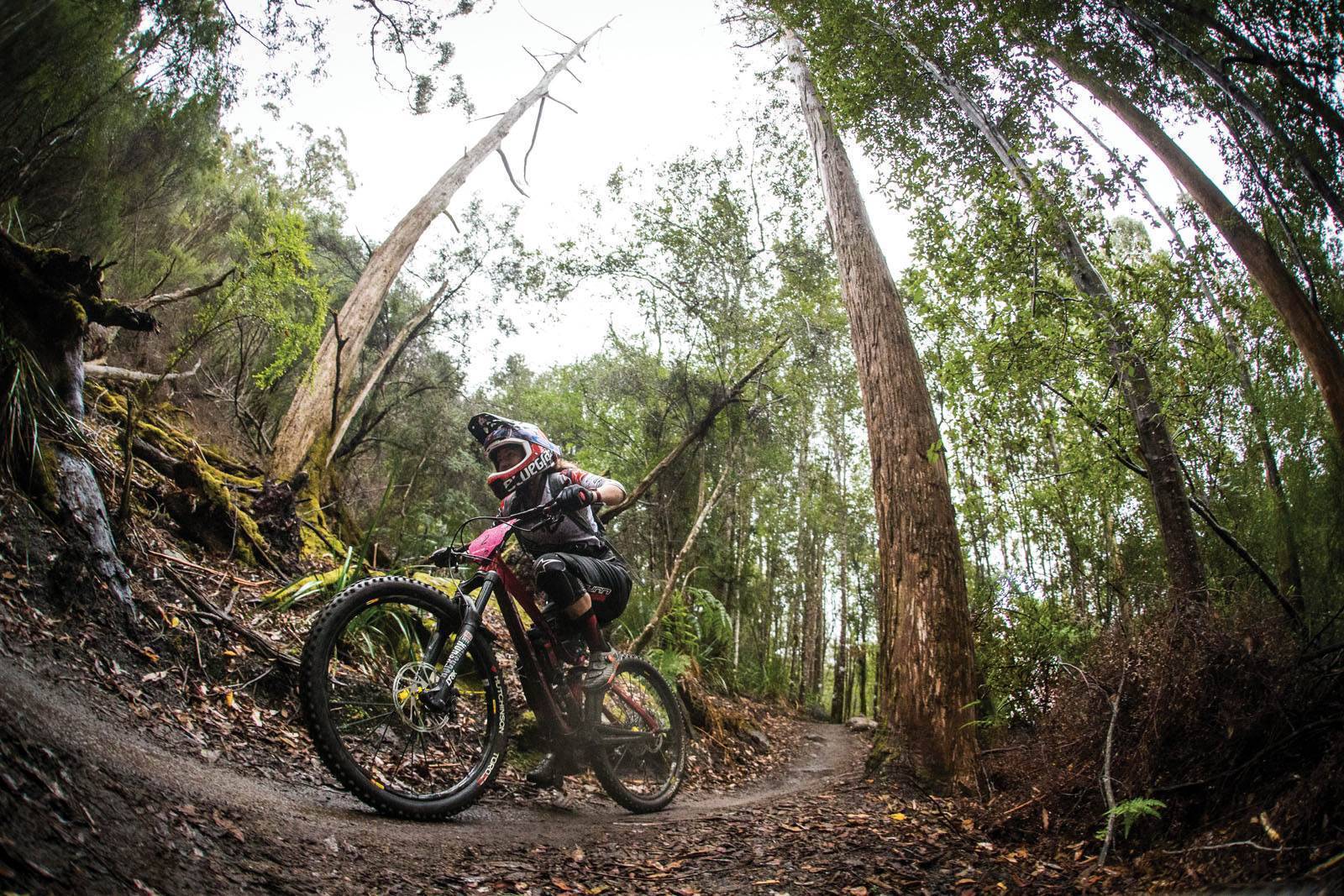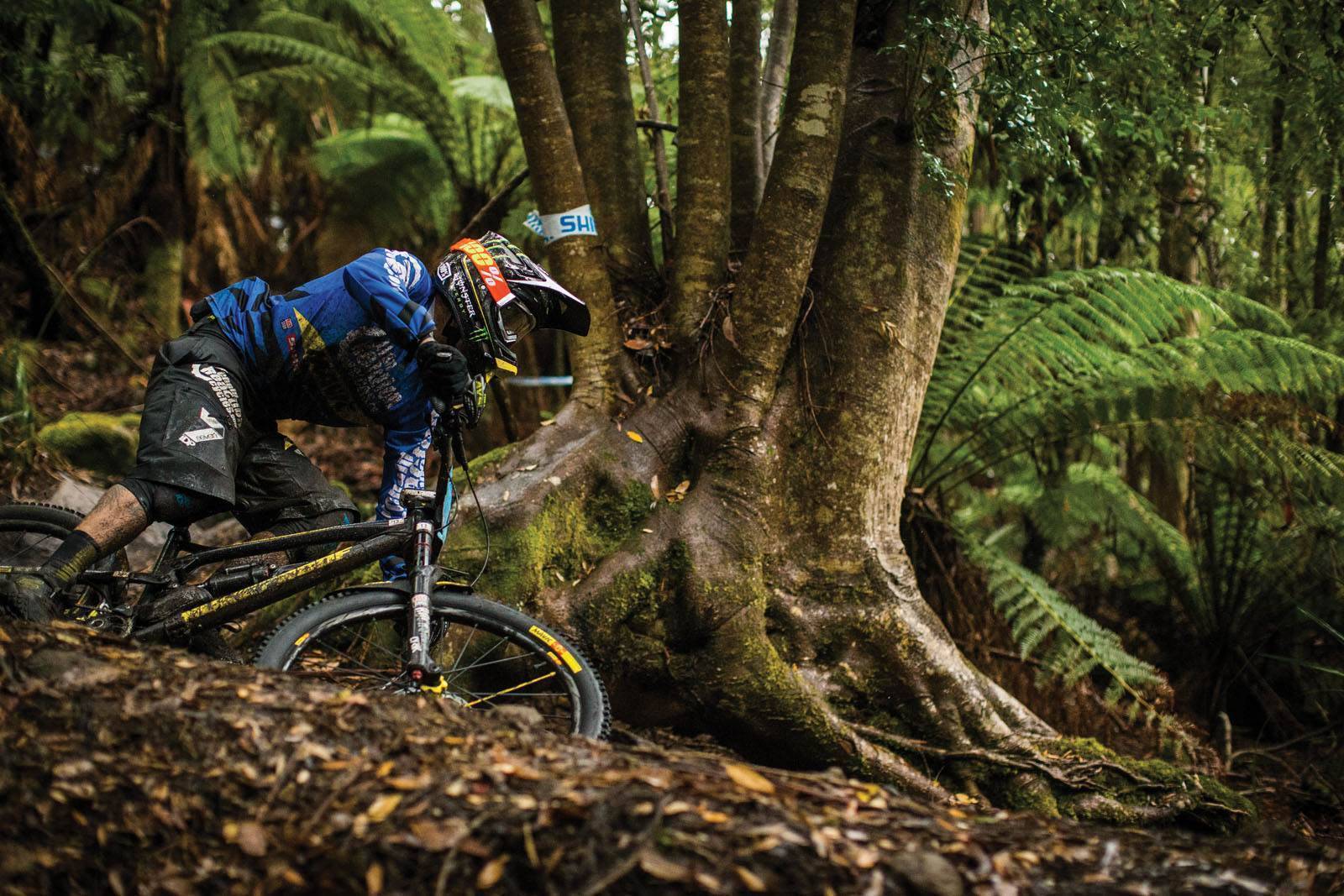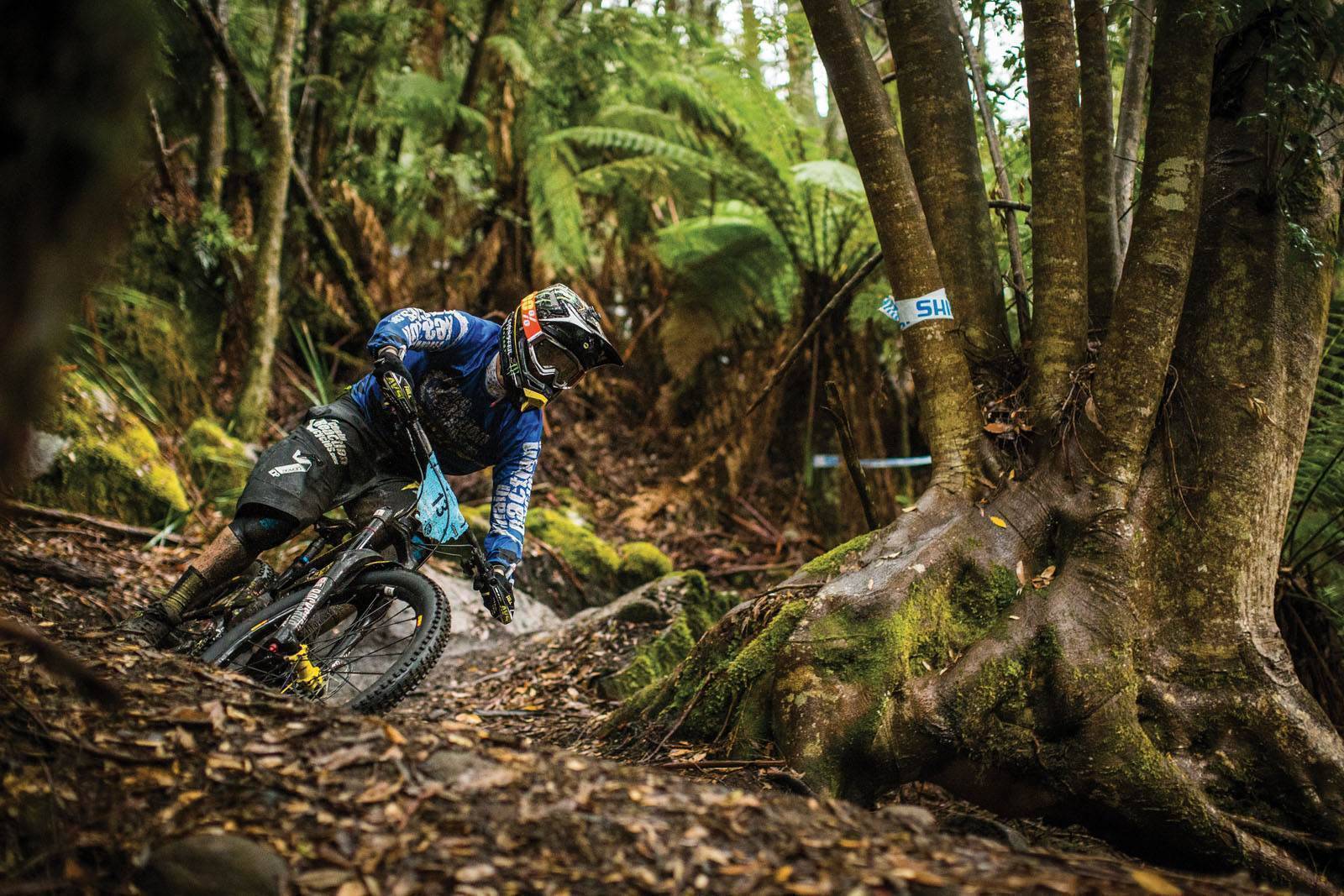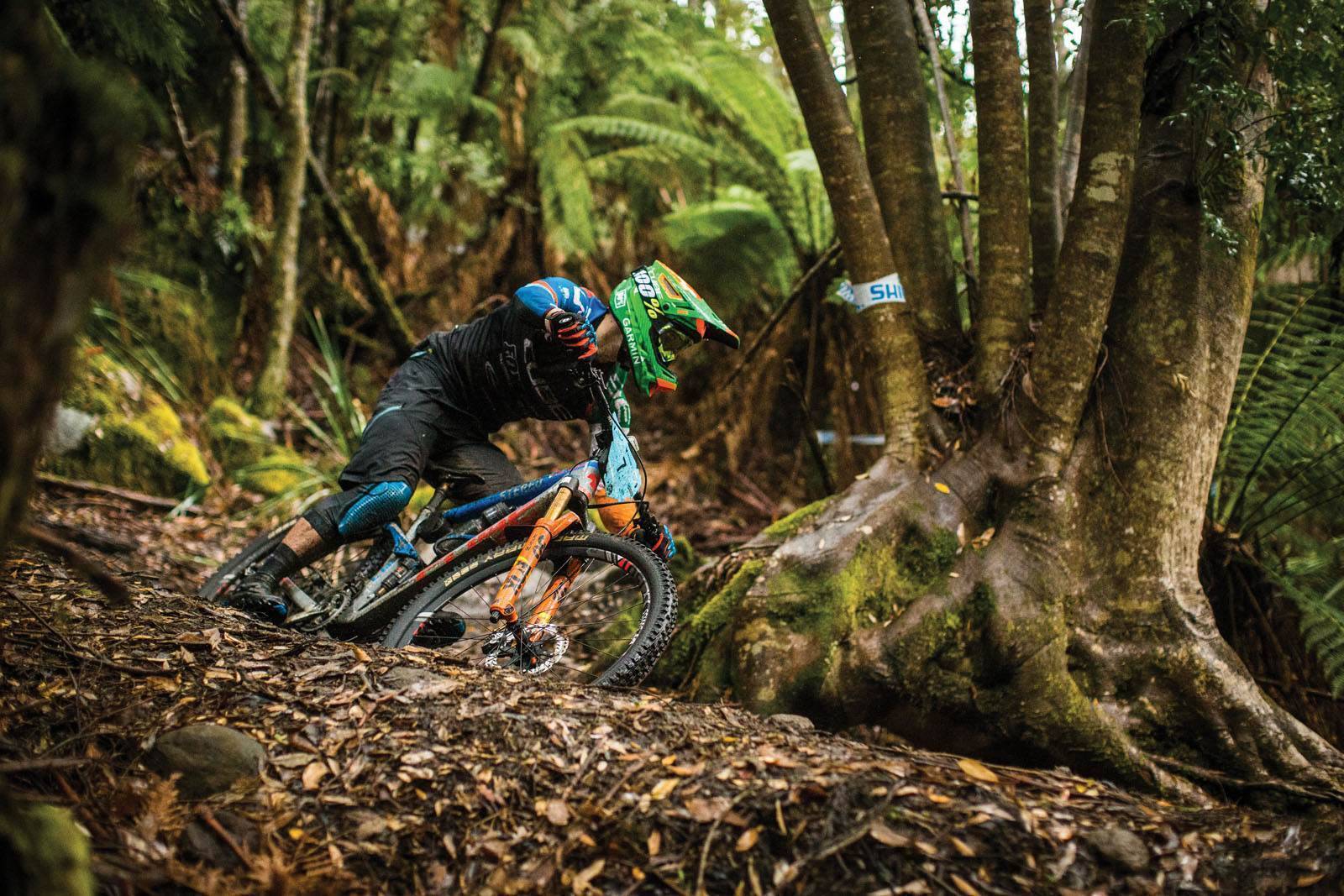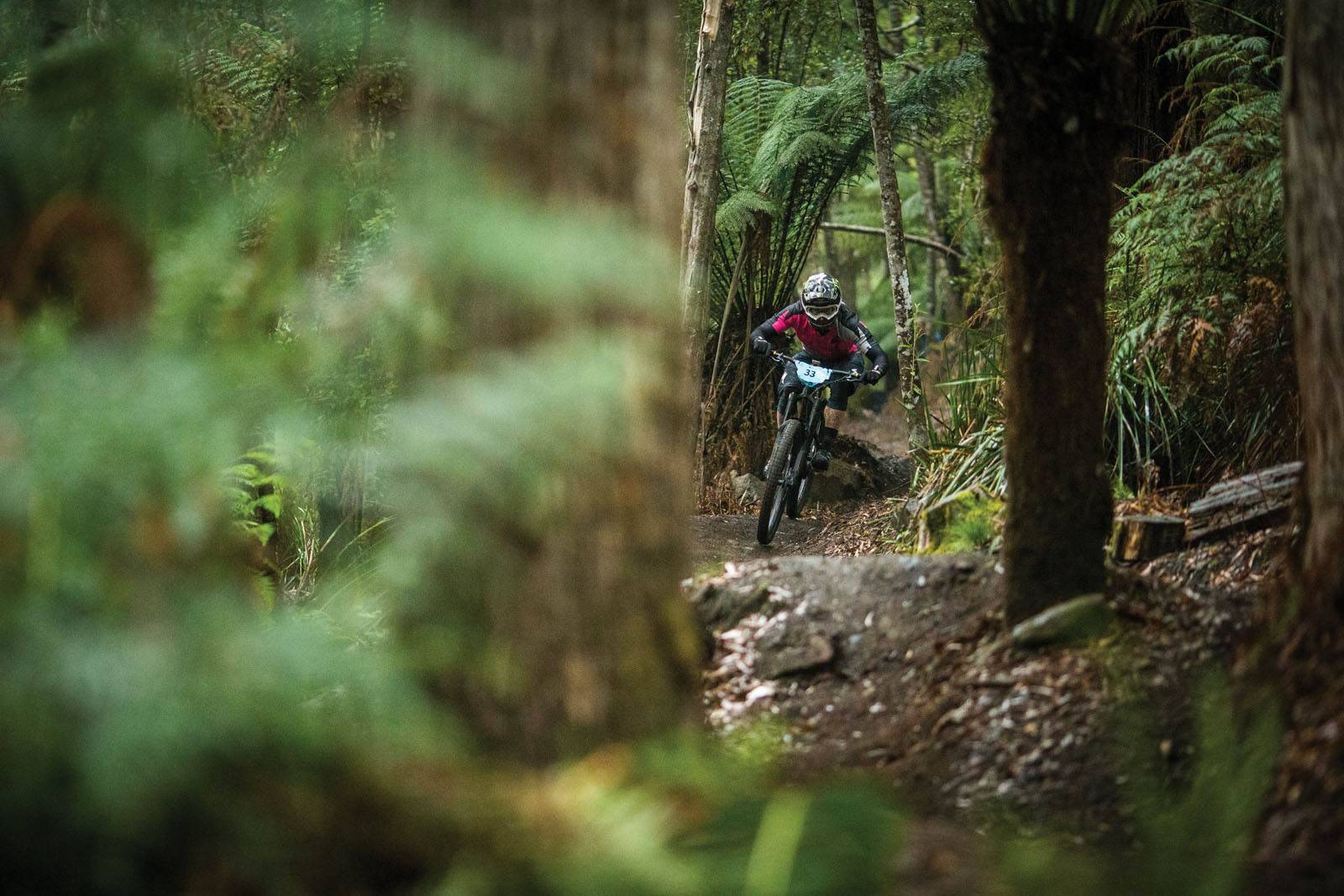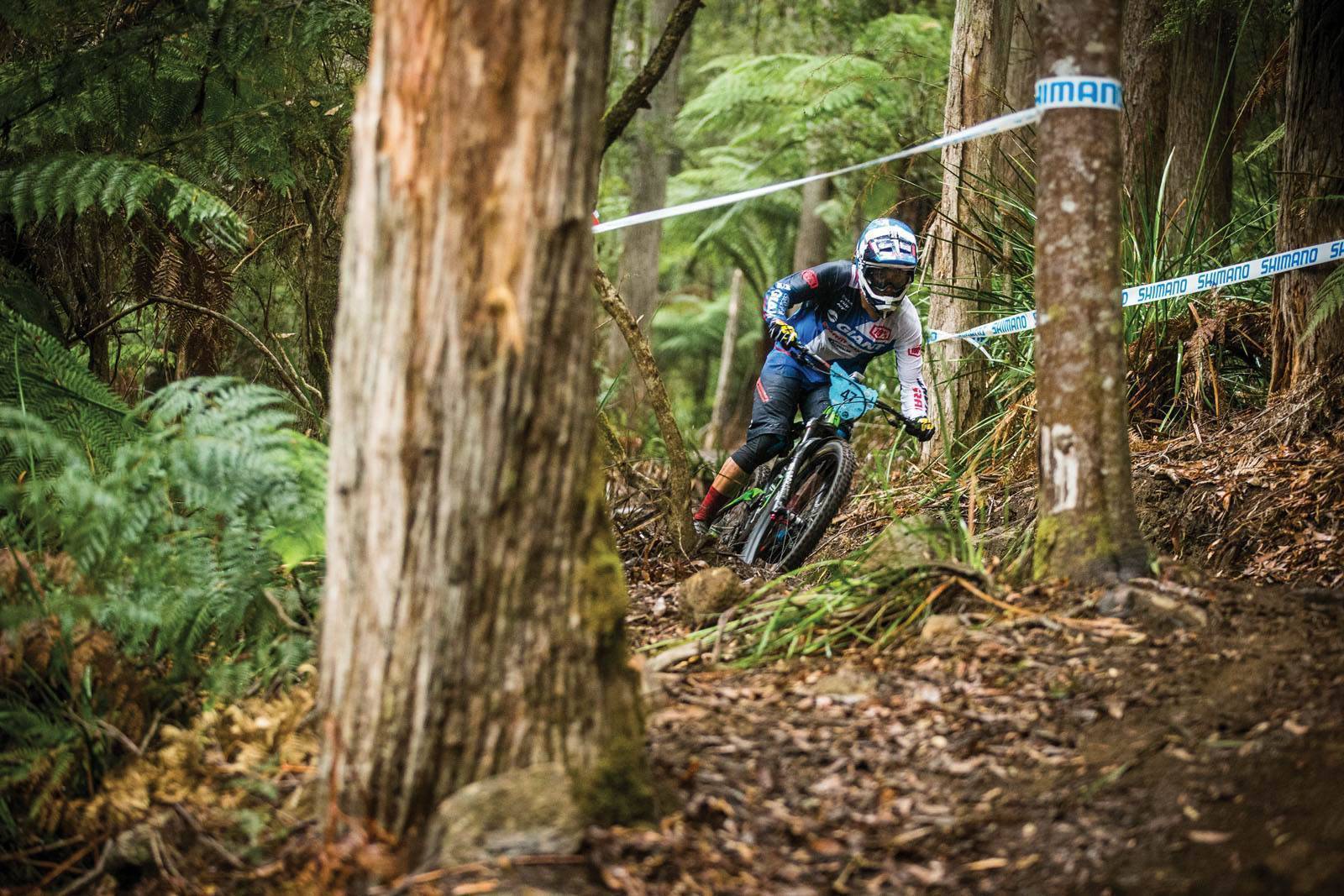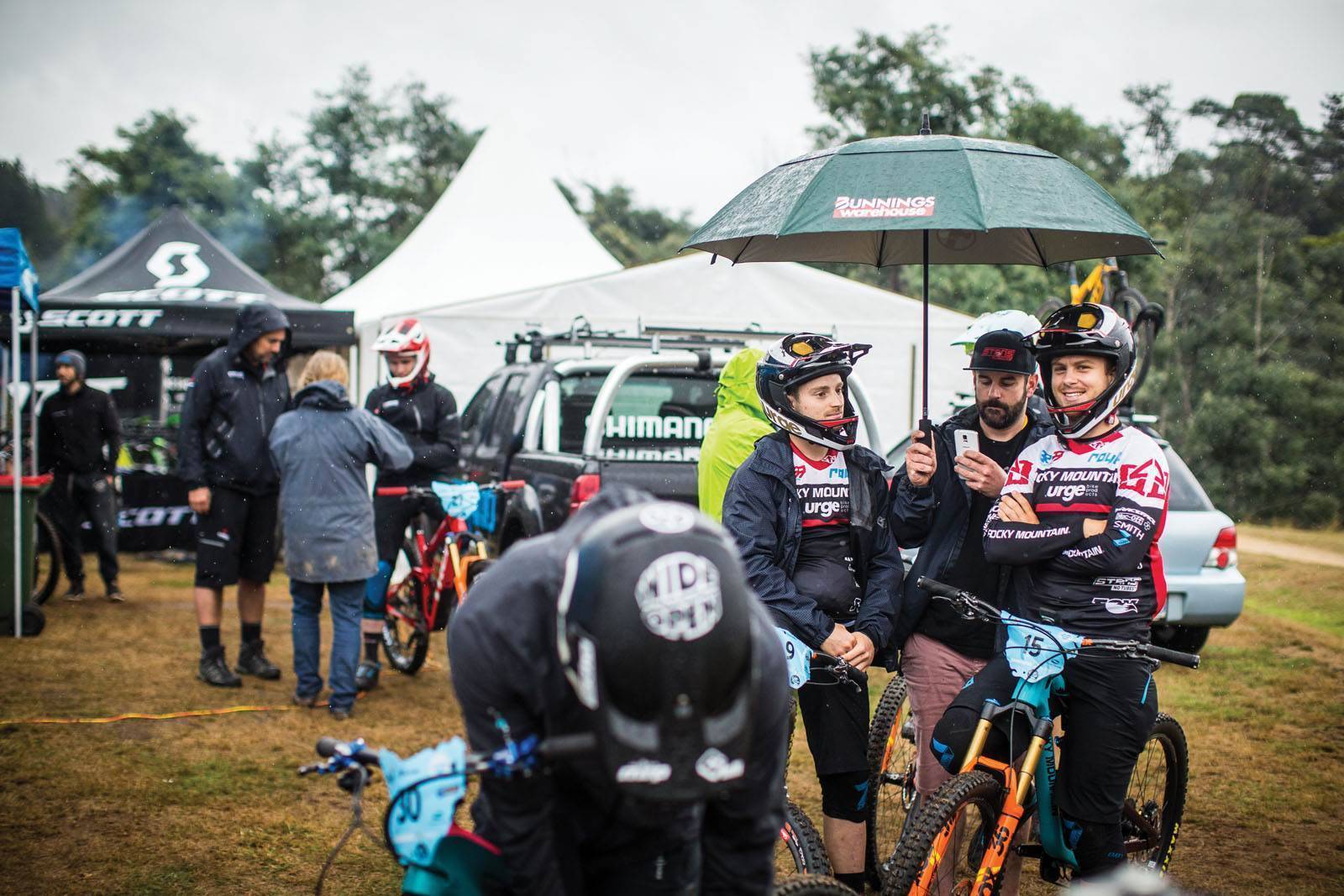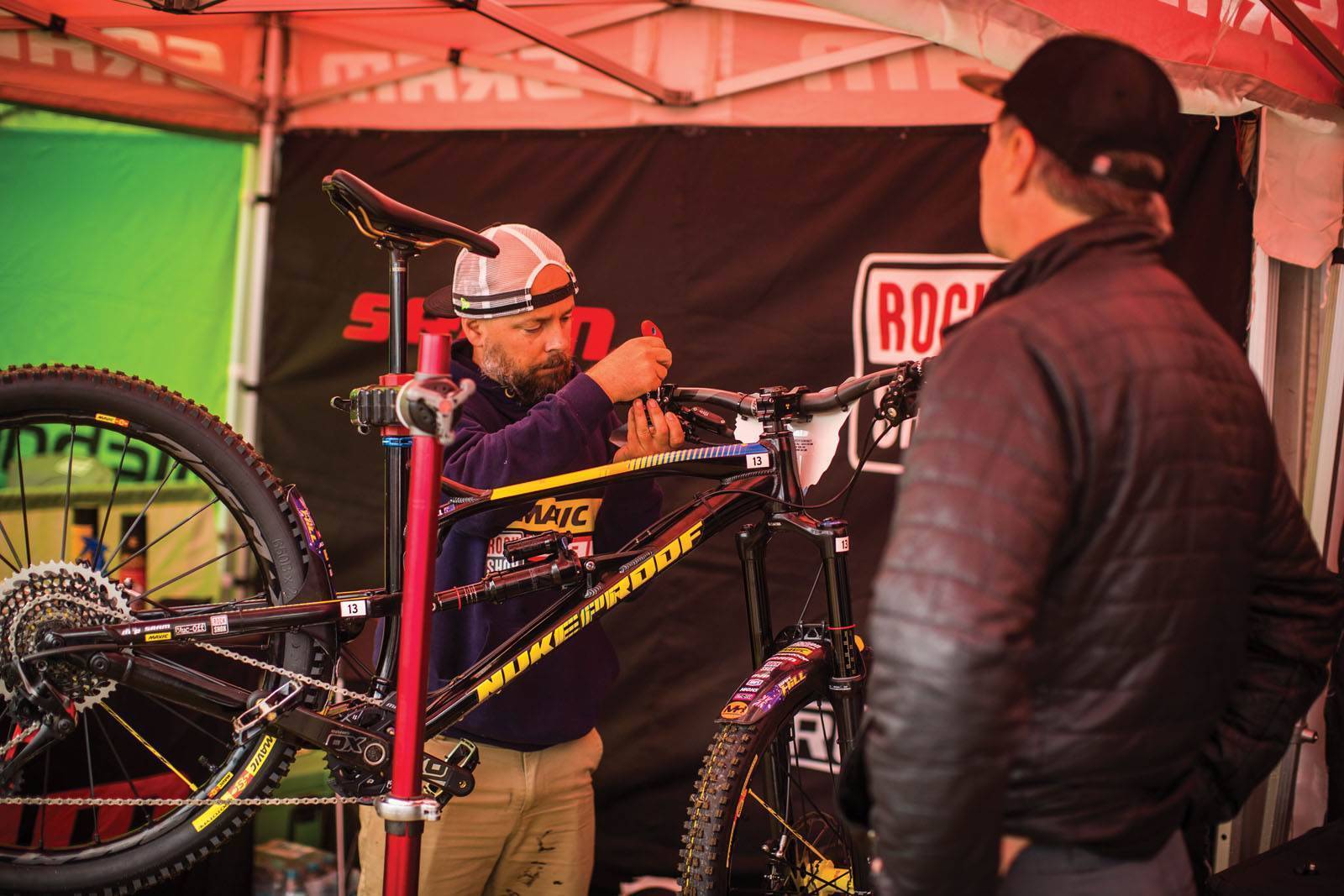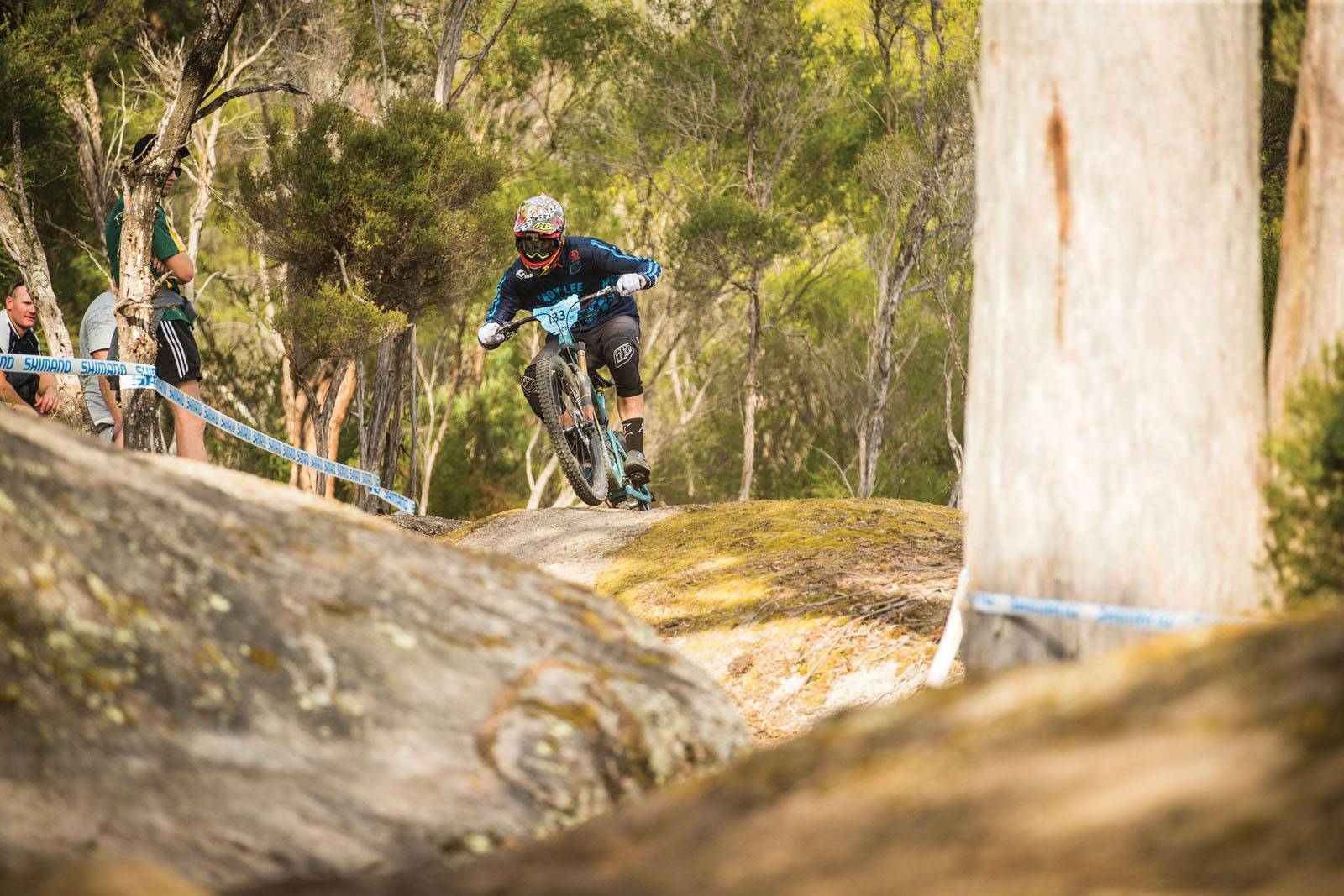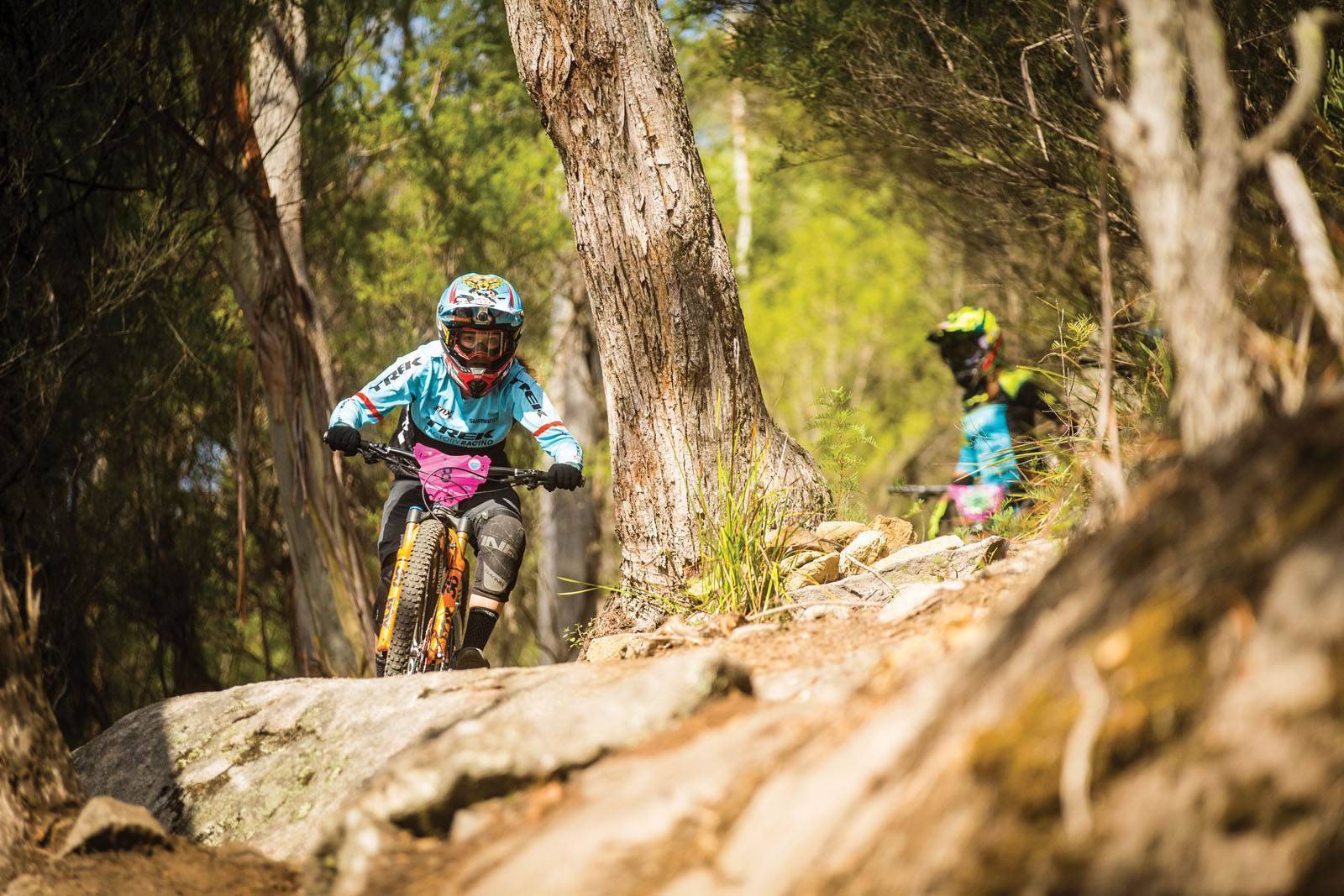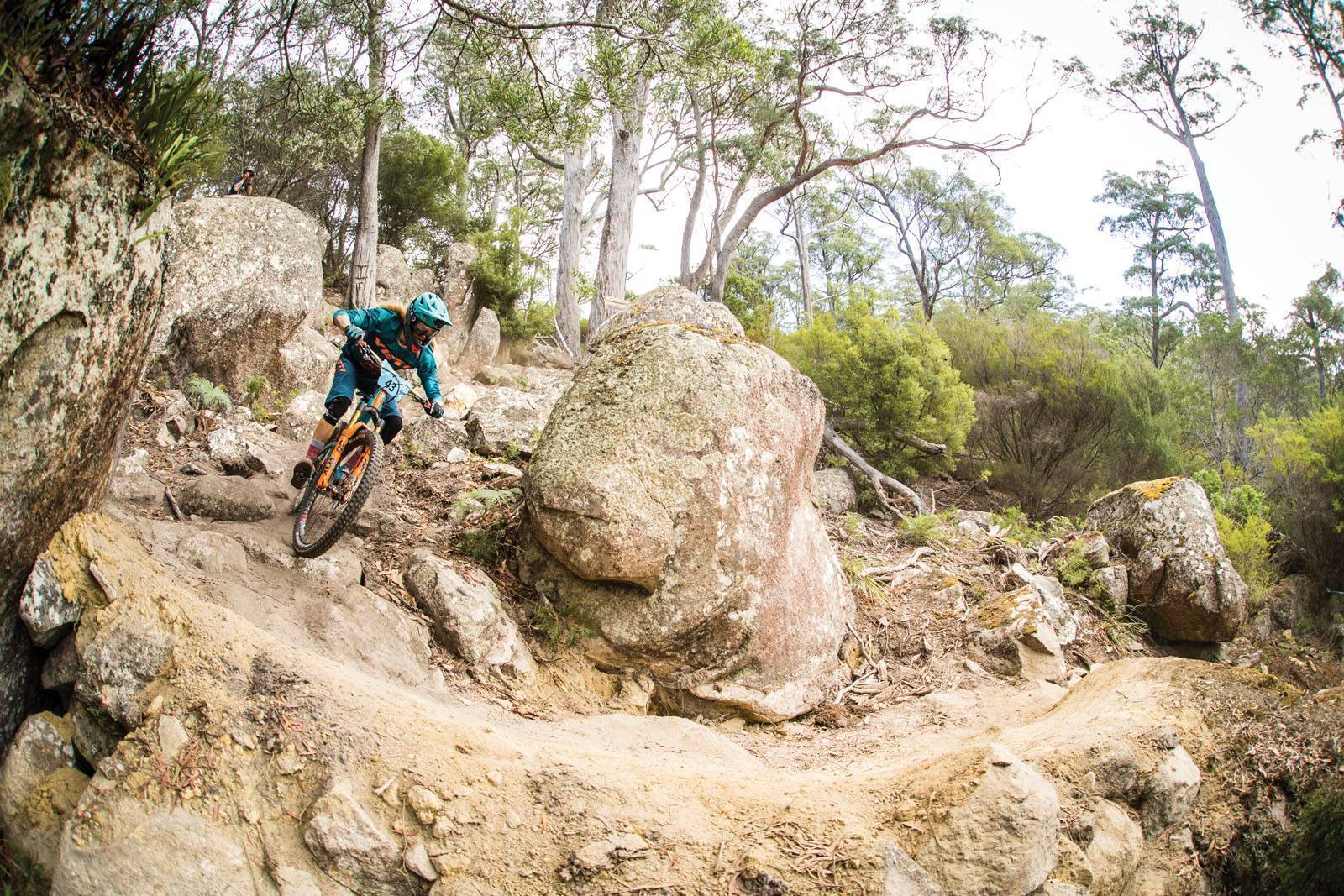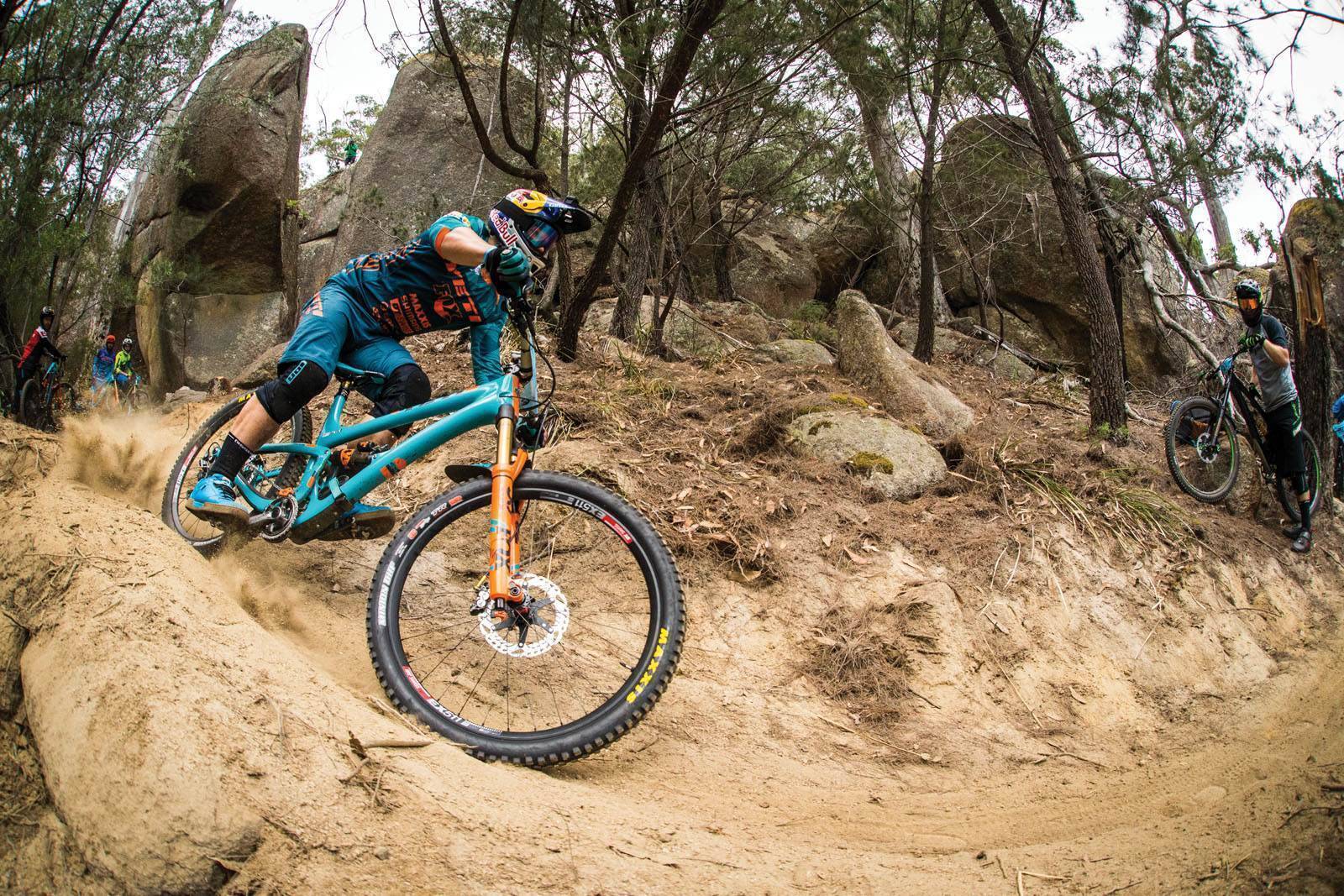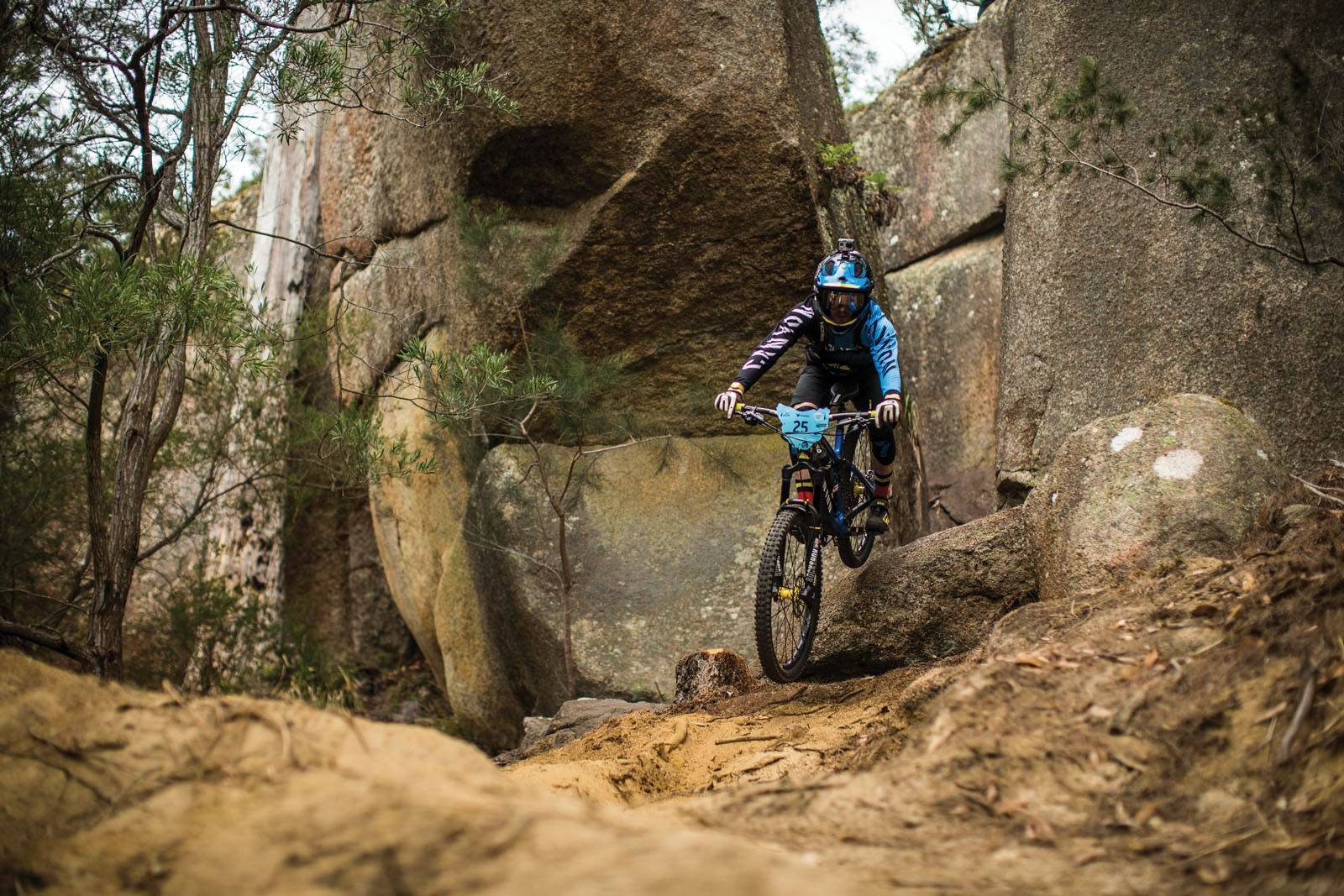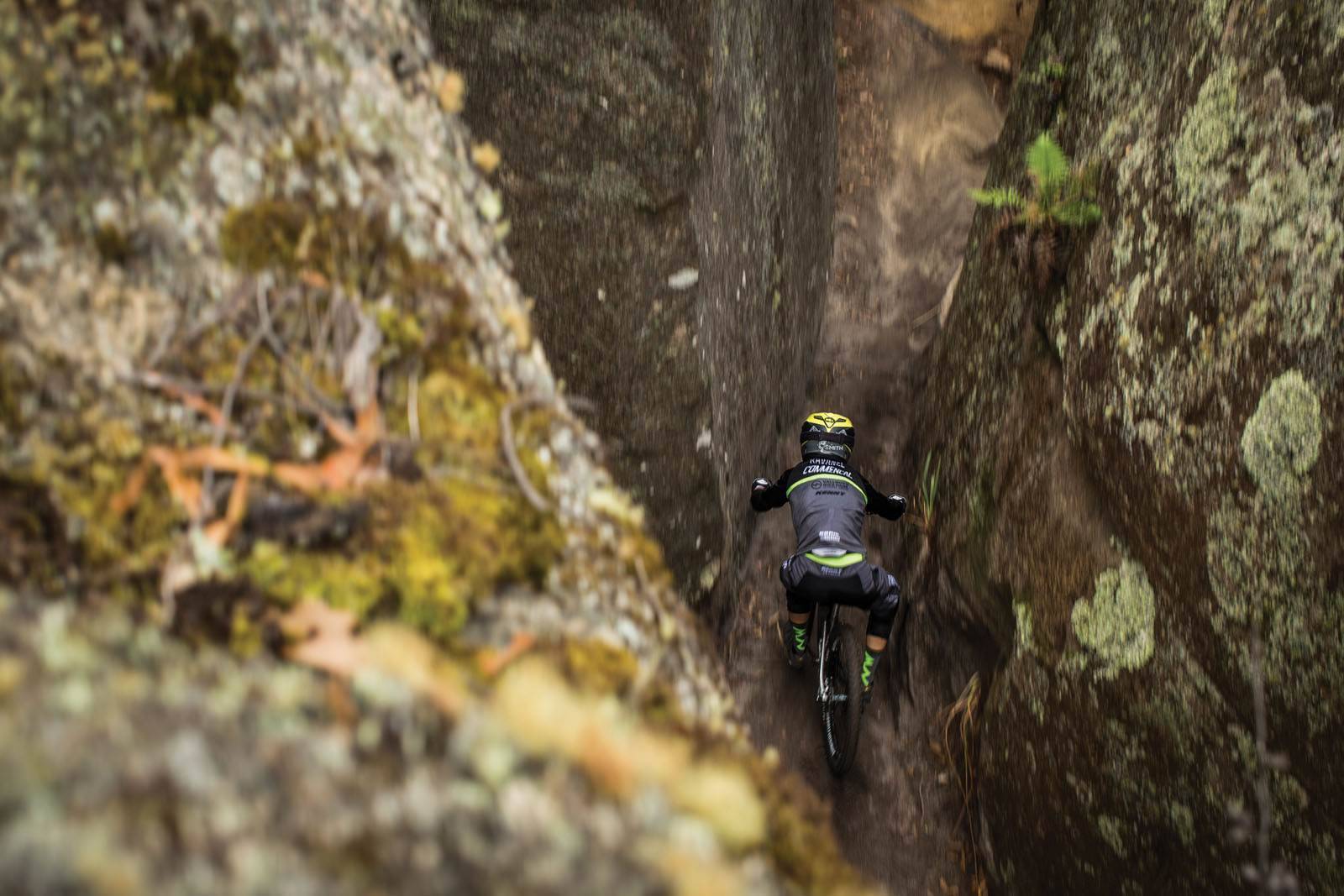 Words: Chris Panozzo      Photos: Tim Bardsley-Smith
I don't think anyone was truly surprised by the rain at the EWS on Sunday morning. When it was announced there was to be a Tasmanian stop for the Enduro World Series there was cheering, but also a collective sigh as almost everyone came to the realisation that no matter what time of year the event would take place, it would probably end up being wet. Classic Tasmania.
Part I: It's not raining
Rumours about new tracks, old tracks, man-made or scratched in were red hot leading into the race. And as riders began using their downtime to get out there and walk the stages, it wasn't long before social media started to fill up with pictures of giant boulders, long straights filled with rocks, as well as soil barely touched by machine or rake. It looked tough, it looked wild and best of all, it looked good. The top section of stages two and four were new, along with a completely new stage six, featuring the infamous trout rock, which for practice and the race was fitted out with a rather large durry (courtesy of some heavily inebriated locals!).
The remaining stages picked up some of the existing trail networks, which to be honest were not designed with an EWS in mind. The trail network itself is catered to bringing people to the region where they can explore the wilderness Tasmania has on offer. What they are not used to is being pounded by athletes from around the globe, whose sole purpose come race day is to be faster than any other rider on the planet. Tracks with long sweeping shallow turns, making you feel like you are carving a longboard, are transformed into the straightest line possible by riders trying to find their limits.
Practice kicked off with as much anticipation as possible, after the enforced downtime that rightly comes with course closures in the lead up. Everyone was out and about with massive smiles on their faces, the sun was out and riders were getting to grips with the new tracks on offer. Within our small group during practice, which included the future Derby EWS Under-21 winner Ben McIlroy, spirits were high. The long liaison to stage one was completed first and the lengthy pedal was met with further pedalling once we tipped into the stage - it was easy to decide that one practice run would be enough for this section.
The next liaison brought us back up the main climb we would do four times on race day, following switchback after switchback. It felt like we were doing circles and going nowhere, but that climb did lead us to stage two, and man was it good. Fresh cut greatness through the natural terrain on offer. Dusty deep ruts were emerging even after the first pass. Normally Ben Mac is close behind during practice, but after a full lap down the hill I looked back and there was no Ben. After chatting to a few guys down the bottom there was still no Ben! Eventually the laid-back cat made his way down through the dust, and even before the helmet came off you could hear the excitement in his voice: "That was the best fun I've had on a bike in ages."
Practice continued without much drama, except for the early sections of stage four. Within minutes of the track opening, bikes were being assaulted down that now infamous straight. It's what top flight racing should be - the best riders in the world pushing themselves and their bikes, no f**king about. 
Australian Mountain Bike