Join a group of mates away in the Tasmanian wilderness for one epic adventure on mountain bikes!
Words: Scott Mattern                                                                                   Photos: Chris Crerar
Adventure cycling is flooding the bike-riding world currently, but what exactly does it mean? As a kid, the mere process of riding was an adventure in itself and the bike represented a machine of freedom. Every ride had limitless potential from the moment you left the front door. From the moment I got my first bike all those years ago the world suddenly seemed to grow in possibilities. The chance of an escape on our bikes was ever present in my consciousness whether it was heading next door to build sweet jumps, down to the creek via local gravel roads to do skids and creek crossings or to continue the building of our very own trails. It was always about hanging with mates and relishing the opportunity to get away and be free.
Finding Freedom
Now that I am more experienced and a fair bit older, adventure riding has morphed and transformed and I reckon it will continue to do so, but at its core it is still about escaping from day to day life and getting off the beaten path by exploring, going beyond the marked trails to where you may not see a soul on your ride – or even exploring the formed trail in a new way that changes the way you experience them. It is still about hanging with mates and the opportunity to get away and be free.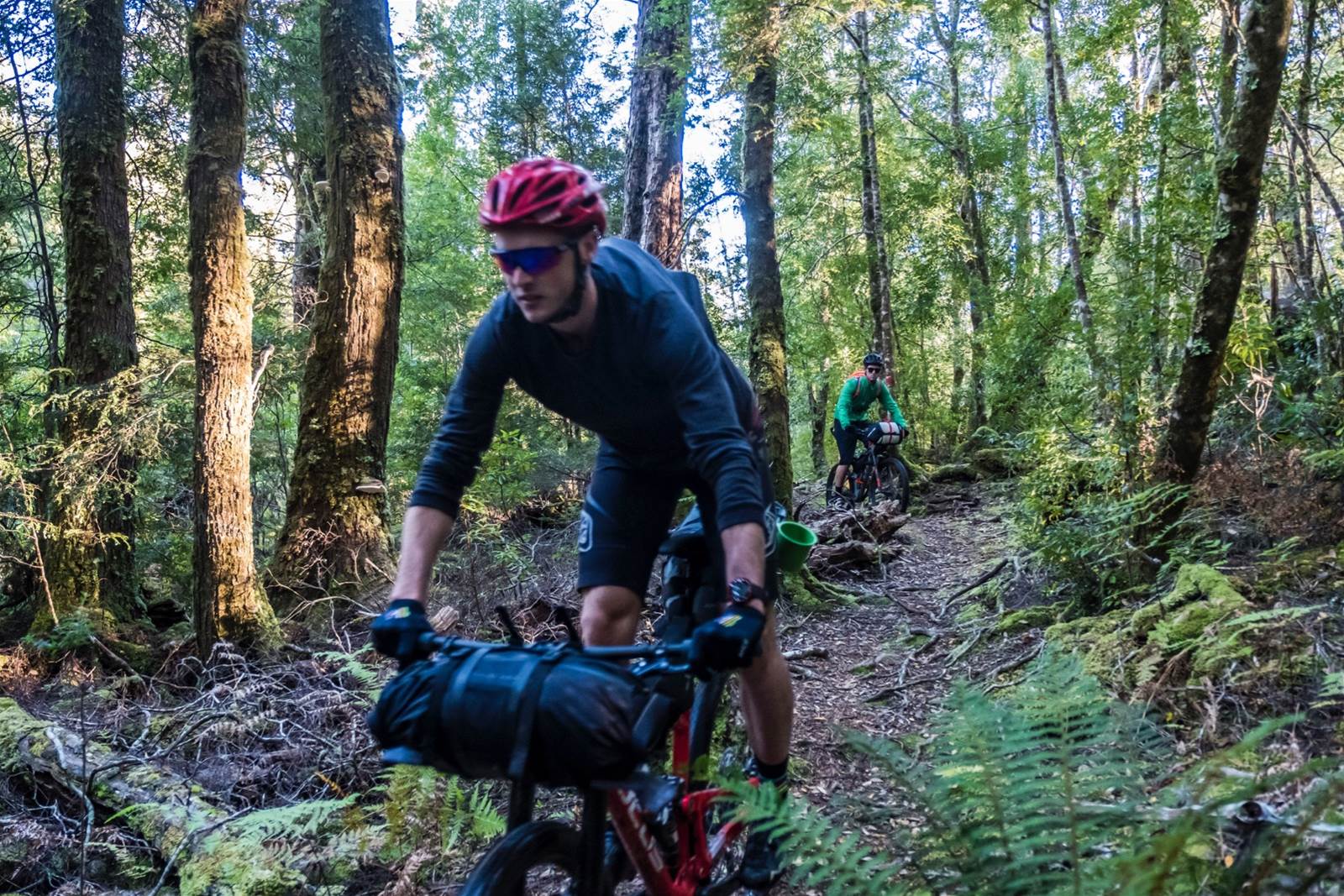 The potential of a bike is almost limitless and how they can be used is constantly evolving and reshaping itself. As a rider who's been around a while, watching the reinvention the sport through disciplines such as enduro, cyclocross, adventure and gravel riding has been incredibly exciting. Regardless of how it has evolved I think it is still freedom that captures our imagination, whether it be nailing jumps, drifting corners or shredding trail.
The region of Derby in northeast Tasmania has burst onto the mountain bike scene over past years for its exciting and extensive purpose-built trails through incredible landscapes. Through its history as a mining and forestry region Derby has a deep connection with its dirt, with fire roads and unmarked trails making it perfect for a little weekend getaway with a backcountry feel. The region provides just enough wilderness time for a bike adventure in a weekend getaway, but it never hurts to interweave in a bit of shredding and maybe a few sweet jumps.
Australian Mountain Bike