We explore Australia's largest suspension service centre and store
Words: Mike Blewitt                                                                                   Photos: Colin Levitch
 
There is every chance you have heard of Cyclinic. The Brisbane based outfit are suspension service specialists, and have worked to become a true market leader in their craft. In late 2019 they moved their workshop and shop space to a much bigger premises. We visited earlier this year to talk mid-stroke, spring rates, squishy bits, servicing and suspension sales.
All about suspension
 
"It's a fascinating concept, even for me," reflects Aiden Leffman, owner of Cyclinic. They are not a bike shop, or a bike service centre. They just do bike suspension servicing and sales. It's a highly specific area to work in. "If we wind back the clock 6 years or so, the initial thought was that Cyclinic would be very service based with the odd sale as a result from servicing. In reality it has been 50:50 with sales and servicing."
And that break down of sales and servicing has been a key driver to see Cyclinic expand. They're very good at what they do, and needed more room for more technicians to be on the tools servicing suspension from around the country. But Lefmann says that the move allowed more than just an expansion in service capacity and floor size. "As we moved into a bigger premises we have been able to display more stock – which we always wanted to do. To be able to proudly say we're one of the only places in the world where you can go in and see the full range of products from multiple brands on display is pretty cool."
Walking into Cyclinic you can see the immaculate and busy workshop through glass walls. But what really catches the eye is wall of suspension forks, with just about every fork from RockShox, Fox and Marzocchi on display, matched with those companies rear shocks and dropper posts as well.
 
"Riders really like to be able to see the items and twiddle the knobs, so to say, on what they are interested in buying. So I have no issue dedicating a whole bunch of space for that."
It's not uncommon to walk into Cyclinic and catch Lefmann on the phone, extolling the virtues of the latest and greatest suspension item – but he is just one player in a skilled team, and pushing out the best of the best to everyone isn't really their priority.
 
"We all have a really good understanding of the range, but it's not about selling someone the best and latest suspension gadgetry and cashing in on a sale. Everything we sell, we have to make sure that the customer will be happy. So we only sell products that we know will make customers happy. If someone is spending $1000 on a new fork, we don't want to see them coming back with problems. So we only want to sell brands that are reliable. Having people coming back in with reliability issues is bad for business, and it's bad for their riding as well."
There are a lot of terms in suspension, and often new trade marked ones each time a new product is launched. And it's reasons like this that make dealing with suspension specialists who focus all their time on the ins and outs of different systems so worthwhile – they can do the thinking for you.
 
"We try to break down all the technical stuff and explain where the key benefits of any suspension item are," explains Lefmann. "We always joke around with the term 'traction controllers' as really that's what suspension is all about. Suspension is not there to look pretty, it's there to increase traction, and more traction means more speed."
Getting your suspension setup just right might not be the black art that you expect, and Lefmann is adamant that there is one key variable you should get right before you do anything else.
 
"Suspension air pressure or spring rate is what matters. Whether it's an air fork, coil fork, coil shock or air shock, spring rate is the most dominant form of adjustment. If you don't have the correct spring rate in a coil shock or fork, or you don't have the correct air pressure your suspension will not perform to its potential. That's a really critical one."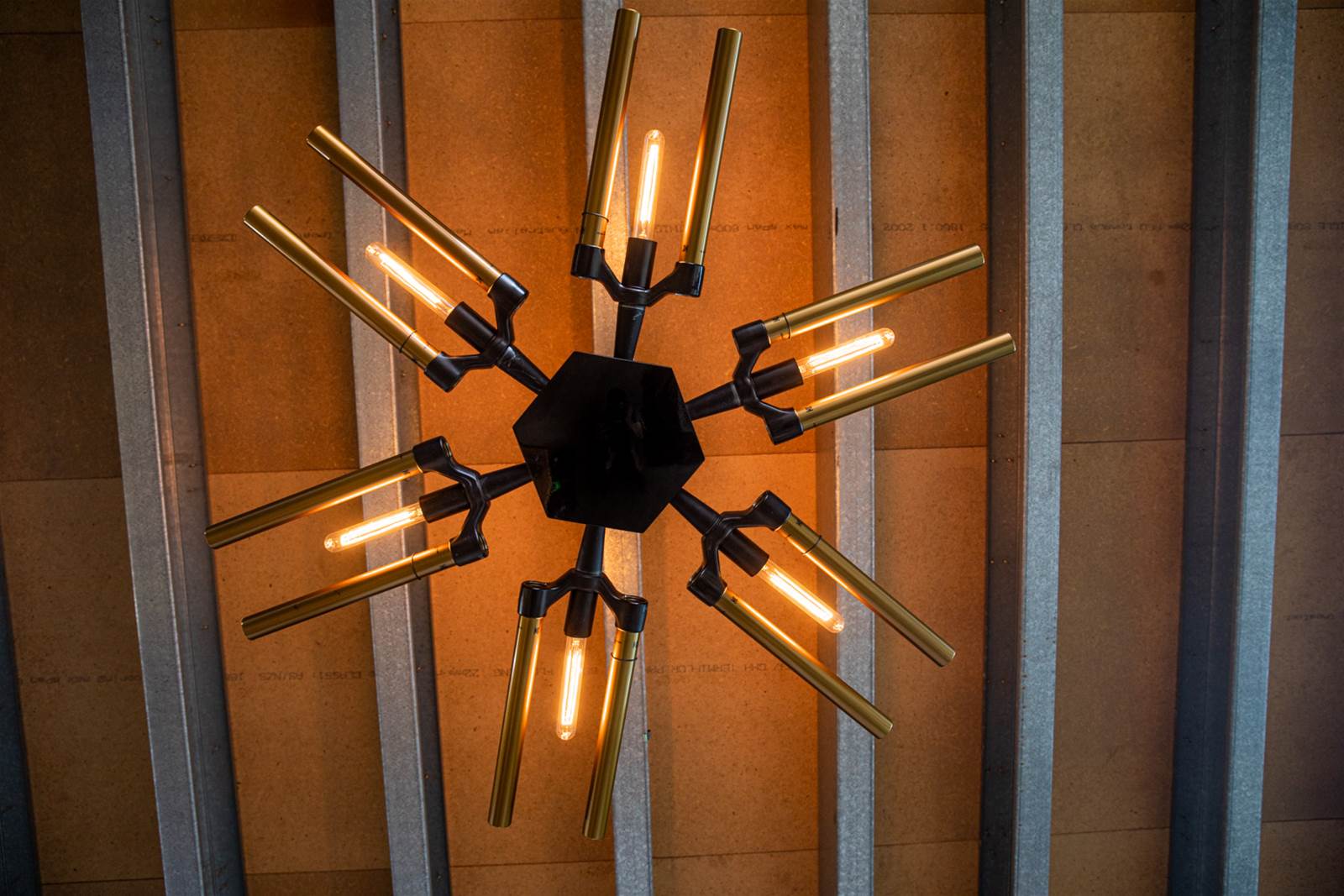 "When it comes to general setup our modern day suspension has a lot of adjustability and it is easy to over think what everything does. Everything else fine tunes spring rate. Rebound, compression settings and the rest just fine tune your spring rate to make it perform how you want it to."
 
Cyclinic were one of the first outfits to put a few ShockWiz into use as hire itmes to help riders get their suspension running like a dream – although Lefmann says that they're not the holy grail.
"The ShockWiz is a fantastic tool, it is amazing for what it does. However, a lot of suspension systems don't have the degree of tune-ability for what a ShockWiz recommends. If you go and put a ShockWiz on your RockShox Reba, it might give you recommendations for high and low speed rebound or high and low speed compression. And your fork does not have those options. There are only a few options on the market, such as a Fox fork with GRIP2 or a Float X2 shock for example, which can truly benefit from a ShockWiz for setup. It's a great tool, it's just not for everyone.
In the workshop
 
While we are talking under the golden glow of a lamp created from Kashima coated Fox crown-steerer units (CSUs), the workshop is a hive of activity, with workstations holding unique tools that are purely devoted to suspension servicing and tuning, and of course towering drawers of spare parts.
 
"Sales are 24/7 online and we are servicing Monday to Friday. All those drawers are full of tiny bits and pieces that allow us to say yes to any service job from any of the brands that we service within a timely manner," says Lefmann. With so many small parts on hand, they can make a service possible without needing to order parts from overseas. It makes a much faster turnaround for their customers.
"I'm proud of what's inside every single one of those drawers, as I know it's stuff that gets used and that is critical for a suspension service centre like us. There's no reason why a local shop can't do a service on a fork or a shock. But do they have that degree of inventory backup to cater for any problem, or any degree of tuning or upgrade that the customer might want?" And it's not just the parts, the Cyclinic workshop also has all right tools to service suspension. It's a big investment, but a key part of what makes them suspension specialists. And beyond just servicing, a lot of what Cyclinic do is about providing upgrades to existing suspension – just about no matter how good it is out of the box.
"There isn't a single suspension product in the world that doesn't have an upgrade that can be done to it," claims Lefmann. And with Push Industries now stocked at Cyclinic, it's clear they really can take just about any suspension up a level or four in performance.
 
Cyclinic on the internet
 
Although we are sitting on a lounge and looking at a wall of suspension bling, a big part of what Cyclinic do is online. From sales, through to service bookings. And their booking system is really unique.
"We developed this system about five years ago," says Lefmann. "We work with Australia Post and have a special contract that allows you to create your own return label online that is fully barcoded and ready to post when you do your booking. So you can jump online at any time of day or night, make a booking for your service, don't pay anything up front, download a delivery label and then you just need to pack it up and lodge it for postage."
"We're adding some pretty cool functionality soon where you can actually have someone come and pick it up from your home, from anywhere in the country and you don't pay a cent for that. And it will get delivered to us here in Brisbane, usually in 1-3 business days."
 
In today's current climate, this is a real bonus. "We are completely contactless. You don't need to come in if you don't want to! Everything can be done online, including payment."
User servicing
 
You'd be forgiven for thinking that the Cylinic team want to create some mystique about what they do, but that couldn't be further from the truth.
"Suspension servicing is not rocket science,"Lefmann states quite openly, "it actually can be really good to have an understanding of your own suspension. So being able to do a lower leg service in-between your major services is a really good thing for a lot of riders. Being able to equip home mechanics is a key part of what we do at Cyclinic. Many suspension service centres around the globe will encourage you to do your own basic servicing, from lower leg services on a fork or an air can service on a rear shock. It's not difficult stuff and for most people it beats sending it in to have it done. We also sell a lot of upgrade kits, RockShox and Fox are really good at promoting upgrade kits for older models and they're a popular item."
 
A look to the future
 
With Fox and RockShox having just released new suspension items and promises of more adjustability, a plusher stroke and a whole new glossary of buzz words, I have to quiz Lefmann – where to from here?
"There has been a lot of work with accelerometers with suspension testing, and the technology behind Fox Live is pretty cool. But I think fundamentally a lot of that tech shouldn't hit the market if it's not wireless."
 
"I'd like to see wireless lockouts from RockShox with AXS technology. I'd also like to see something along those lines from Fox as well. What I find interesting is there are a lot of people who don't use lock out, but just as many who do. So we have this real 50:50 as to whether people even want lock out in their suspension. If it's done properly, having lock out on the fly with wireless adjustment would be pretty cool."
With a nod towards the introduction of coil-specific forks and aftermarket coil kits, Lefmann also looks at where coils could, or should, end up.
 
"I think we'll see a big push towards coil forks, but coil forks with true progression. Coil forks are super linear and supple off the top, but it means they are really inefficient as a result of that. Setting up suspension is about finding that happy medium. You can't have that ultra-sensitive feel along with ultimate efficiency. So technology in that area will be interesting. There are already brands like Push and Marzocchi and even Fox and RockShox to a degree who are doing work in that space to a degree."
Given the changes in suspension performance that have happened since Cyclinic opened their doors, we're pretty sure there will be a lot more change in the coming years, and even more reason to call on a specialist to keep your investment working as it should.
 

 
Nightmare jobs
 
When pushed for what service work can be terrible, Lefmann admits that there's a corner of Australia that can really give suspension a hard time.
 
"If it's from someone who has lived in Cairns their whole life and never even thought about servicing their suspension – it's a big job. I'm sure local stores in north Queensland will agree. Some of what we have seen come out of there is mind-blowing, we need to spend a few hours cleaning the work space after the service as it leaves that much of a mess!"
 
Retro servicing
 
"We service a lot of older suspension items. With Cannondale we service back to 1994. That's 26 years ago and people are pretty amazed that we can service that kind of stuff. Of course we need to service items within a budget that suits the age of the product and that can be challenging with old parts. Not everyone is willing to spend hundreds of dollars on a very old Headshok.
"Fox is also really good in terms of continuity of spare parts and backward compatibility as well. So we can service back to day one of Fox suspension."

 
#ProTips
 
If you want to keep your suspension running well – these are the #protips from Aiden Lefmann:
 
1. Get your stuff serviced. "DIY or have it done. I know I'm a beneficiary of that but at the same time service kits are pretty inexpensive when compared to the value of your suspension."
 
2. Get to know lower leg servicing. "Keep up your regular maintenance. RockShox have a 50 hour service interval, Fox is 125 hours. Many other brands are somewhere in-between."
 
3. Keep your suspension clean and dry. "There are lots of third party brands out there that talk about spraying different silicons on the stanchions. But Fox and RockShox don't recommend it, and we don't either."
Australian Mountain Bike