Cyclocross might be the perfect 'cross training for your MTB performance (see what we did there?) If that horrible pun hasn't turned you off.. read on.
It's not that big in Australia, but in Europe and America, it's a phenomenon. A small club cyclocross race in Belgium or Holland can draw crowds six rows deep, while in 55 freezing minutes bikes are broken, dreams are crushed, tears are shed, and a lot of beer is quaffed.
Australia has got teams of racers like the Focus Attaquer team and Team Willy Locke going overseas to represent at World Cups and World Championship level. And plenty of mountain bikers have caught the bug: Paul van der Ploeg, Peta Mullens, Adrian Jackson, Melissa Ansett, Andy Blair, Chris Panozzo, Bec Locke and Naomi Williams are just a few elite Aussie mountain bikers who mix it up on the 'cross scene.
On the local front, CX is growing, with dozens of newbies scoring a bike and squeezing into a skinsuit. From Melbourne and Adelaide's vibrant scene and near year-round racing, to new hubs popping up in places as unlikely as Cairns, cyclocross's convenience, spectacle, and fitness benefits are catching on.
Here's 10 reasons why we think every mountain biker should look for a bit of 'cross-training:
I. Plug and play
You can rock up to any 'cross race with your mountain bike, and while you won't be allowed to enter the elite category (you'll need a proper CX rig for that), you'll be fine in a sport or age group category where you're bound to have more fun.
II. Close for comfort
Cyclocross events are almost always held near city centres - in parks, paddocks, even disused industrial zones. The upshot is that instead of driving for a couple of hours to get to your local singletrack for a mountain bike race, it's likely you'll be able to spin straight to a 'cross event on your bike, squeezing in a few more miles and spending less time behind the wheel.
III. Short is sweet
At between 45 minutes and an hour, 'cross races are fast and furious. Sure, you'll taste vomit, or blood, throughout most of it, but when your race is up, you're free to go take the kids to sport, wash the car, do the shopping, or just relax.
IV. Get wild
'Cross has a completely different culture from mountain biking, so expect some vicious heckling, proper sledging between competitors, some serious style going around among spectators and racers, and a very, very relaxed (if not loose) vibe.
V. Build power
Cyclocross is intense like nothing else. Not only are you racing full-gas for about an hour, you're accelerating up steep pinches and out of slow, slippery corners again and again. This constant acceleration forces you to lay down power spike after power spike, so 'cross racing makes for amazing anaerobic training that boosts your Functional Reserve Capacity. FRC is the amount of work you can perform above threshold before fatigue, and building it is very useful to mountain bikers who want to go fast.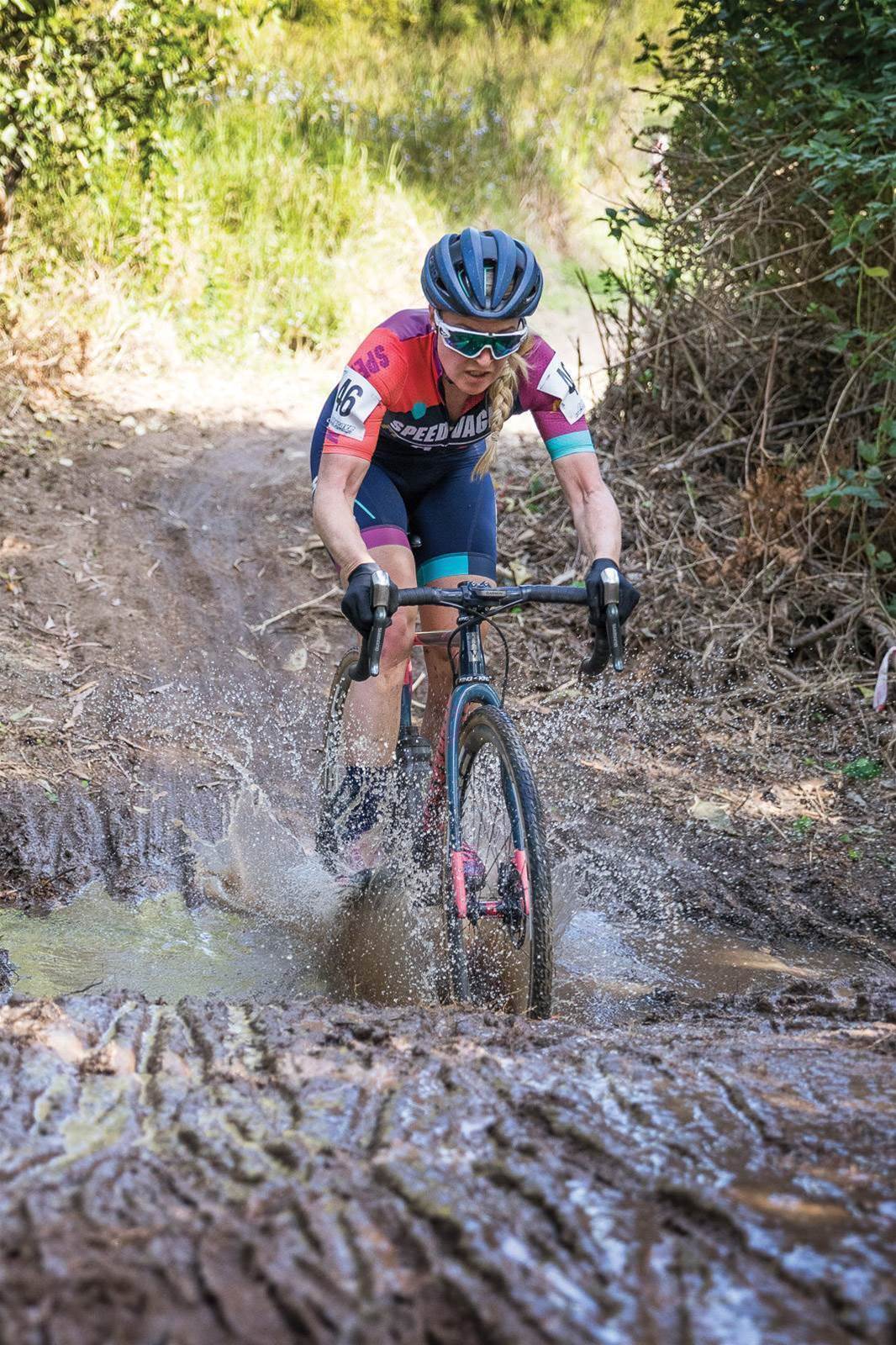 VI. Rock and roll
Pedalling around in muddy paddocks may look a little naff, but when you're out there on a bike trying to get around off-camber corners with as much speed as possible on skinny tyres and a rigid fork, the skills required to ace a cyclocross race start to look a little more impressive. Too often in mountain biking we're spoilt by berms that take the thinking out of cornering. 'Cross will force you to get back to basics and work on your entry and exit lines, and help you wring every bit of momentum out of your bike handling. Efficiency is the key to speed, and 'cross racers have it in spades.
VII. Got skills
Apart from bike handling, 'cross offers a bunch of off-the-bike techniques that few mountain bikers bother to learn, but which come in very handy when we do. Learning a proper dismount and remount can save you precious time on unrideable sections (or just tricky sections), and if you can dismount and remount quickly, you'll get over an obstacle just as fast as you would if you rode it.
VIII. Whatever the weather
Ever get that sinking feeling when the heavens open or the wind howls the night before you're meant to go riding? The trails will be slop, it'll be freezing, your bike will get trashed? 'Cross welcomes the filthiest weather with open arms. In fact, the fouler, the better. Cyclocross evolved for Belgian winters, so there's actually nothing our Aussie climate can throw down that will make the discipline suffer. Except maybe sunshine.
IX. Bargain basement
Our local CX race is just $10 to enter, and while it might be a bit more where you're based, the barriers to getting involved are generally very low (that's another 'cross pun), and this leaves more cash in hand for…
x.Beer


AMB'S TOP 'CROSS TIPS
| | | | | |
| --- | --- | --- | --- | --- |
| Dress for the occasion. It's normal for everyone in every grade to rock a skinsuit at a cyclocross race, so if you've fantasised about donning a shiny skin-tight Lycra onesie, now's your chance. | Practice some basic skills. Almost every 'cross race features barriers, so practise your flying dismount, bike carry and remount before you turn up to an event. | The bike carry is key. Try gripping your bike in different places: the top tube, the seat tube, and through the frame, to work out the easiest way to heft your rig. | Ask around. CX bikes are pretty common these days and a friend might let you to borrow one temporarily if you're keen for a race and don't have your own. | Think about tyre pressure. If you're on a 'cross bike, ride the course before you settle on a pressure, which might be around 30psi. If you're on a mountain bike, experiment with slightly firmer and lower pressures than normal for the different conditions. |
Australian Mountain Bike